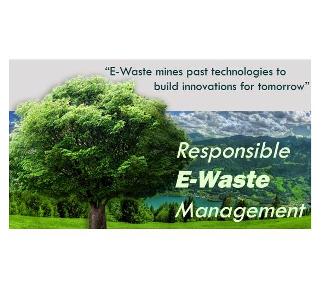 By Greentech Lead Team: E-Waste Systems has tied up with Zak
Enterprises to expand its geographic coverage with immediate customer
services.
The new agreement will allow seamless, best-in-class service
delivery to customers of both companies with consistent, high quality
standards. Product has already begun flowing from Zak customers
in Europe through EWSI's network with more expected to follow.
EWSI's strategy includes acquiring and partnering with
enterprises, who share the commitment to providing compliant, cost-effective
and environmentally-responsible services for e-waste processing, reverse
logistics and hardware recycling. Through partnerships, acquisitions and Fair
Trade E-waste solutions, EWSI expects to extend its reach and offering.
"We are very please to link up with Kurt
Schenk and his team at Zak. Our companies share the commitment to
providing top quality end-of-life services and this agreement allows us both to
expand our reach in that pursuit," said EWSI's
CEO Martin Nielson.
"Our industry is consolidating and becoming more vertically
integrated. We see this partnership as a way to leverage a global presence on
behalf of our large enterprise customers," said Schenk of Zak Enterprises.