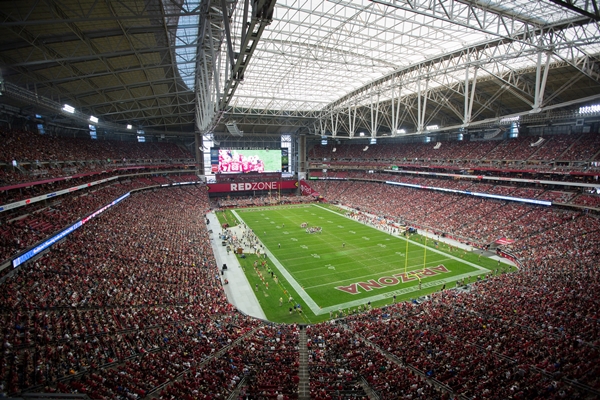 The venue for Super Bowl 2015, University of Phoenix Stadium will be illuminated with 44,928 Cree LEDs in Ephesus lighting fixtures ahead of the game opening.
The stadium will be the first NFL venue to light its playing surface with LED lighting, which has been a hit with fans, players, broadcasters and facility operators.
Ephesus fixtures powered by Cree will make use of 312 LEDs which can provide a total of 310,000 watts of energy.
With earlier traditional lighting, there used to be 780 fixtures.
This year's lighting applications will be 75 percent more efficient than earlier versions that used 1.24 million watts of energy.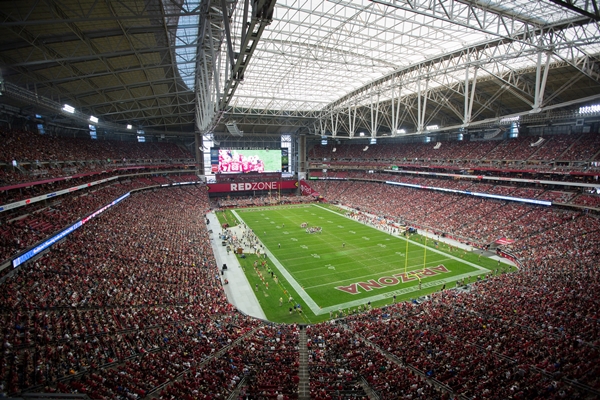 Additionally, LED lights can be turned on and off instantly, whereas metal halide fixtures require a 20-minute warm-up period.
"Our mission is 100 percent adoption of LED lighting," said Mike Watson, vice president of product strategy. "For that to be possible, it means you have to address all lighting applications. Stadium lighting, both from an application standpoint and the marketing standpoint, is kind of the holy grail of lighting…It's the hardest application to address."
Each LED light is claimed to have almost double the illumination of previous ones.
ALSO READ  Cree renovates XHP LEDs with new SC5 Technology Platform
A brighter light eliminates shadows from the playing surface, assisting with slow-motion cameras and replays.
These lights are designed for super slow-motion and hence the clarity, the level of light and the type of light is kept remarkable.
Moreover, the Super Bowl 2015 will have a huge audience watching through broadcast and the LED lights will offer a precise color reproduction and a clearer picture for the HDTV broadcasters, enabling camera zoom levels.
The University of Phoenix Stadium is one of a small arena that feature LED lights, including Raleigh's PNC Arena. PNC Arena's lights were installed last year, making it the first National Hockey League venue to go with LED lights.
Sabeena Wahid
editor@greentechlead.com