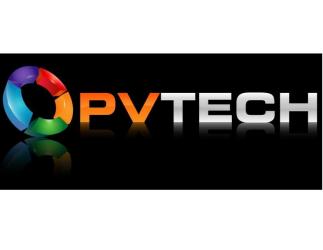 Greentech Lead India: Although global emissions of carbon
dioxide (CO2) declined slightly in 2009, the beginnings of economic recovery
led to an unprecedented emissions increase of 5.8 percent in 2010 in India,
says PV Insider, in its first PV Technology Outlook for India.
In 2011, global atmospheric levels of CO2 reached a high
of 391.3 parts per million (ppm), up from 388.6 ppm in 2010 and 280 ppm in
pre-industrial times.
A number of challenges are facing the PV
manufacturing industry in India at present. A lack of understanding has made
selecting and scaling up the appropriate technology difficult. Investors still
perceive high risk in the technology, and policy-makers need to match the
fantastic potential in project development with rejuvenated policies.
The PV Technology Outlook highlights the growing
clamor for the Indian Government to step up their support for PV manufacturers.

"Being a nascent industry, the Indian manufacturers
need additional incentives for investments. This would help to build up scale
and that would lead to competitive pricing with global players," stated
Parag Shah, managing partner at Mahindra Partners.
"The government needs to step in with some
innovative support in order to develop a PV manufacturing ecosystem in
India," said Madhavan Nampoothiri, founder and director of RESolve Energy
Consultants.
Indian per
capita CO2 emissions are lower than those of developed countries
A recent Economic Survey 2011-12 said India's per capita
CO2 emissions are lower (1.52 CO2 tons) than those of the developed countries.
India has taken a number of actions as part of its
sustainable development strategy. For instance, India executed the National
Action Plan on Climate Change (NAPCC) in 2008. India also has a domestic goal
of reducing the emission intensity of its GDP by 20-25 percent of the 2005
level by 2020.