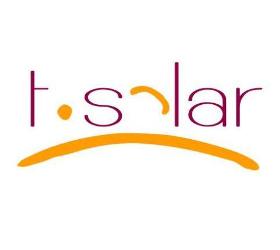 Greentech Lead Africa: T-Solar, a major operator on the
international solar-photovoltaic power market, has presented a bid in the
second round of the South African program for development of renewable
energies.
Its partners are the financial institution, IDC, and the
companies: Green Continent Partners, GCBG Solar and Zungu Investments Company
(ZICO).
The T-Solar Group develops and manages more than 230 MW
in operation and under construction in Spain, Italy, India and Peru.
Its 43 operating plants have a total power of 173 MW. It
operates 34 plants in Spain, 8 in Italy and one in India and is continuing to
broaden its international footprint with the development of new photovoltaic
projects in South Africa.
"We consider South Africa to be a strategic market
for T-Solar. Our company aims to grow at around 100 MW a year. Right now, we
have 5 MW already online outside Europe, with a further 12 MW under
construction in India and 44 MW in Peru. We are also analyzing opportunities in
Mexico, Puerto Rico, the USA and India," said Marta Martínez, T-Solar CEO.
T-Solar's PV plants currently generate over 250 GWh a
year. This is equivalent to the average annual electricity consumption of a
town of 55,000 households.
In 2011, T-Solar obtained more than €125m in revenues,
while its aggregate Capex reached more than €1.2 bn. T-Solar has a factory in
Spain where it produces the largest solar modules in the market (5.7m2) using
thin-film amorphous hydrogenated silicon technology to reduce costs and boost
performance ratios.