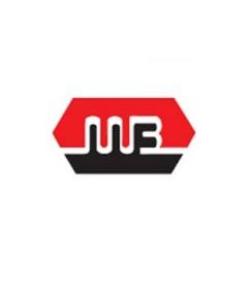 Greentech Lead India: Future of India's solar projects looks brighter with
domestic firms achieving competitive status like their counterparts in foreign
countries.
Recently M&B Switchgear announced it has achieved the
REC (Renewable Energy Certificates) registration. With this M&B becomes the
first solar company in India to get registered by National Load Despatch Centre
for solar renewable energy certificates.
M&B secured REC registration through a rigorous
selection process. The first step is the accreditation given by the state nodal
agency. The second step is to get registered by the National Load Despatch
Center (NLDC), according to Business Line.
Other projects that have got accredited so far include
Jain Irrigation (8 MW), Kanoria Chemicals (5 MW) and Numeric Power (1 MW).
M&B is the only company to achieve this certification under solar energy
program.
M&B is aggressively pursuing the emerging opportunity
in solar energy. The company has commissioned a 1.5 MW solar plant, which is
expected to generate 1,500 REC, which are market-tradeable generation-based
certificates. The minimum price of each solar REC is fixed at Rs. 9,300
and the maximum is Rs. 13,400. The company plans to add solar capacity to
6 MW and is expected to put the entire capacity under the REC mechanism.
M&B is listed in BSE. The company held initial public
offering in September 2011.
Meanwhile, another solar-focused firm in India, Vikram
Solar, said it has deferred its plans to go for an initial public offering
(IPO) to the end of 2013. According to a report in Business Standard, the
company has charted out its Rs. 1,700 crore investment plans in solar power
business till 2017. The project included setting up wafer, cell and
module manufacturing over a period of five years.
Vikram Solar is part of Kolkata-based Vikram Group. The
company recently formed joint venture with Spanish solar company Proener
Renovables for contracts on engineering, construction and procurement (EPC) of
large-scale solar projects. Proener holds 49 percent in the joint venture named
Vikram-Proener while Vikram Solar holds the remaining 51 percent.
Vikram Solar also plans to double capacity of
photovoltaic cell (PV) plant in Falta special economic zone in West Bengal at
an investment of about Rs 250 crore. The company plans to increase the capacity
from 60 MW to 150 MW at Falta.