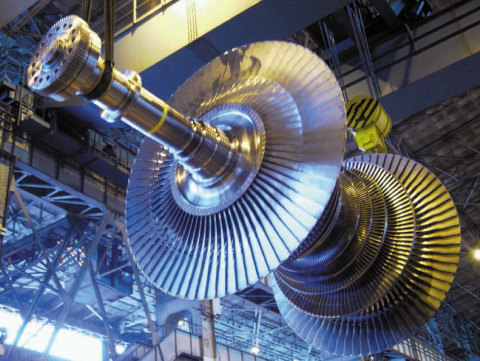 Toshiba has secured a contract with Japan's Sumitomo Corporation to supply 688 MW super-critical steam turbine and generator (STG) for Duyen Hai 3 Extension Coal-fired Power Plant.
The plant located in the Duyen Hai district of Tra Vinh Province of Vietnam will be developed by Sumitomo under the EPC contract.
Toshiba will deliver the turbines and generators in 2016 and the plant will start operation in 2018.
Duyen Hai 3 Extension Project is one of three urgent projects, developed by Vietnam Government with an aim to enhance the power generation in the country.
In the last six years, the company has been awarded orders for Vung Ang 1 Thermal Plant, Thai Binh 2 Thermal Plant and Vinh Tan 4 Thermal Plant, another of the three urgent projects.
Toshiba is specialized in supplying electric generation equipment for large coal-fired thermal power plants in Vietnam.
Power demand in Vietnam is also increasing steadily, with the development of economy sector in the country.
The government is focusing on Southern Vietnam putting more efforts to develop the power capacity, where supply and demand is facing challenges right now.
Last month, the Olkaria Geothermal Power Plant, Kenya's largest geothermal power complex, has started commercial operation.
In 2013, Toshiba was awarded a contract to provide key equipment including four 70 MW turbines and generators for the plant by Hyundai.
In Dec 2014, Toshiba developed a new technology for 3D displays that do not require users to wear dedicated 3D glasses that uses a low-crosstalk1, high-definition LCD GRIN lens2 with a 15-inch 4K LCD panel3.
The technology realizes a highly portable, compact display that can switch between 3D mode with high-definition resolution and 2D mode with ultrahigh-definition 4K resolution.
In another development, IHI Corporation and Toshiba were selected by Japan's New Energy and Industrial Technology Development Organization (NEDO) as co-researchers in the research and development of Ocean Energy Technology, Demonstration Research of Ocean Energy Power Generation.
IHI and Toshiba, together with the University of Tokyo and Mitsui Global Strategic Studies Institute, have conducted R&D financed by NEDO's R&D of Ocean Energy Technology, R&D of Next-Generation Ocean Energy Power Generation (Underwater Floating Type Ocean Current Turbine System) since fiscal year 2011.
Sabeena Wahid
editor@greentechlead.com