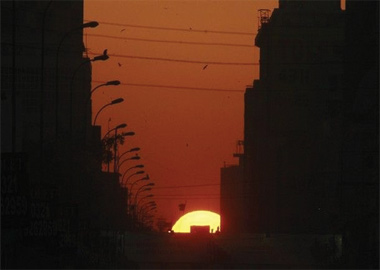 We "talk" green, we "act" green, but when it comes to actually practicing it, we all fall behind.
Addressing environmental concerns requires commitment from within– from the stakeholders as well as people.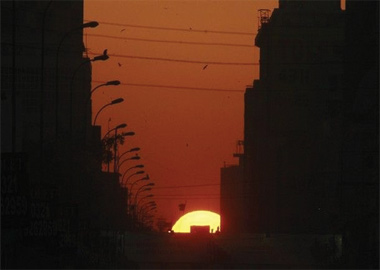 The power of Sun and solar energy was known to us millions of years ago, yet we failed to tap it until recently. I would say we are too late, and India is far behind in tapping the power of sun compared to other countries.
India's allocation on renewable energy is nearly 1 percent of the global investment in renewable energy. According to Greenpeace, global investment in the renewable energy sector in 2012 was close to $270 billion, which has been growing substantially despite global policy setbacks.
Government of India has allocated Rs.1521 crore (nearly $280 million) during 2013-14 for the development and promotion of renewable energy activities in comparison to Rs. 1385 crore ($260 million) and revised estimates of Rs. 1150 crore ($210 million) during 2012-13.
India is aggressively pursuing solar energy through the ambitious Jawaharlal Nehru National Solar Mission (JNNSM). However, official reports say that India has missed the target for the period of 2012-13.  India has achieved 3163 MW grid connected capacity and 147 MW off-grid capacity during 2012-13 against the actual target of 4125 MW grid connected capacity and 126 MW off-grid applications.
Further Greenpeace recently revealed that most states in India failed to meet their Renewable Purchase Obligation (RPO) targets.
Of the 29 states in India, 22 failed to meet their Renewable Purchase Obligation (RPO) targets, which led to loss more than 25 percent electricity that was expected to be generated from renewable energy sources in 2012, according to a Greenpeace report on RPO titled, "Powering Ahead on Renewables: Leaders and Laggards."
"The RPO policy, devised under the National Action Plan on Climate Change (NAPCC), targeted to produce 5 percent green electricity in 2009, 7 percent in 2012 and 15 percent by 2020. However, the states fixed their own RPO targets, which totaled 5.44 percent. As a result of the inconsistency between national renewable energy targets set by NAPCC and the RPO targets fixed by state electricity regulators, the country registered a deficit of 1.56 percent or loss of 14,268 million units of electricity. The actual loss is 18,300 million units," the report says.
Among the worst-performing states that failed to meet their already low RPO targets are Delhi, Maharashtra, Punjab, Andhra Pradesh and Madhya Pradesh. Despite a good potential for solar, the National Capital fared amongst the worst with not even one percent achievement while other key states like Maharashtra and Punjab fell short by about 50 percent.
As part of the World Environment Day celebration, Greenpeace organized a bike-a-thon in Delhi to urge the government to "Swith on the Sun." Delhi residents came together on the street to claim their right to clean and sustainable energy and relief from incessant power cuts and soaring tariffs.
Delhi has the ability to become self sufficient to meet the energy needs by installing solar energy on rooftops, Greenpeace says.
"Delhi has been at the forefront for clean energy for its transport, then why can't they take lead in clean energy for people. All that the government needs to do is introduce a pioneering policy on solar roof top that will encourage people to use this infinite source of energy," said Akshey Kalra, mobilization campaigner, Greenpeace India.
"During summers we curse the sun and the heat, but surprisingly, we never realize that this energy can be diverted to light up not just Delhi, but the whole country. I am here to pledge my support for this campaign because I truly believe that renewables can power this country's ambitions. Moreover, this is such a unique way to educate and inform people about solar power," said Anshuman Sood, a cyclist from Anand Niketan, who came to participate at the bike-a-thon.
Why is Delhi government lagging behind in practicing the green it is preaching?
Rajani Baburajan