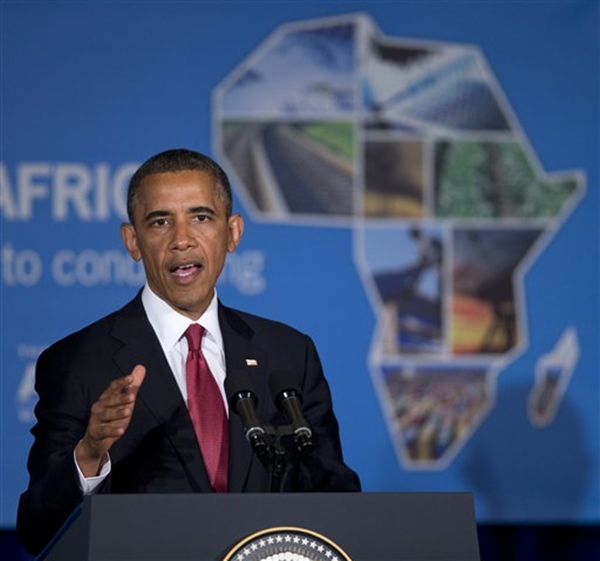 Power Africa will be the official country partner for the 5th African Utility Week and Clean Power Africa to be held in May at Cape Town.
Power Africa was initiated by US President Barack Obama with an aim to enhance power portfolio in sub-Saharan Africa.
The conference and expo will be attended by utility professionals from various countries, sharing and discussing advanced solutions of securing the future development of power as well as water industry in Africa.
The event will be an appropriate platform for Power Africa to engage with various participating US exhibitors supported by USAID,OPIC, EXIM Bank, US Department of State, US Department of Energy and the Power Africa Private Partners.
President Obama launched Power Africa in Cape Town in late June 2013.
Power Africa in collaboration with African government and other private and public facilities aims to add nearly 30,000 megawatts of clean electricity generation capacity to the national grid portfolio.
The initiative also targets to increase electricity access throughout sub-Saharan Africa by adding almost 60 million new home and business connections.
The 15th African Utility Week and Clean Power Africa is expected to attract more than 5000 attendees and feature 250 exhibitors.
African utilities have been gathering at African Utility Week for 15 years, to find proper solutions for various power related challenges faced by Africa.
Long term strategic partnerships between initiatives and organizations like Power Africa and African Utility Week therefore are in Africa's interest.
African Utility Week and Clean Power Africa are organized by Spintelligent, leading Cape Town-based trade exhibition and conference organizer, and the African office of Clarion Events, based in the UK.
Sabeena Wahid
editor@greentechlead.com