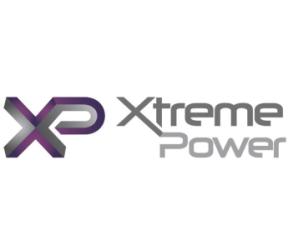 Greentech Lead America: Xtreme Power, a developer and
integrator of Dynamic Power Resource (DPR) power management and energy storage
solutions, has inked an agreement with the Kodiak Electric Association (KEA) to
install a 3 MW DPR on its Pillar Mountain Wind Project.
Completed in 2009, Pillar Mountain is Alaska's first
utility-scale wind farm and currently provides nearly 10 percent of the power
in KEA's generation portfolio.
To take advantage of this lower-cost alternative to
diesel power generation, KEA will expand Pillar Mountain to a total capacity of
9 MW. However, the intermittent nature of wind power on this scale can create
grid instability issues, leading KEA to explore energy storage and power
management options.
The Dynamic Power Resource will leverage its real time
control system to respond to grid disturbances by absorbing or releasing real
and reactive power instantly and accurately. This will help KEA realize
significant savings in its operating costs by maximizing the wind energy
generated at Pillar Mountain without sacrificing grid stability.
"We were drawn to Xtreme Power for its proven performance
in renewable rich grid environments and sought to bring this same stability
assurance to our Pillar Mountain Wind Project," said Darron Scott, president
and CEO of the Kodiak Electric Association.
The XP team assessed Pillar Mountain's energy storage
needs to develop a Dynamic Power Resource system that enhances grid operations
while adhering to KEA's financial targets. Together, we are furthering KEA's
goal of reaching 95 percent renewable power generation by 2020.
Xtreme Power's experience with intelligent grid-scale
power management solutions includes 22 MW of installed systems for utilities,
renewable energy developers, and microgrid operators, with an additional 55
megawatts of systems to be installed by the end of this year. The DPR on the
Pillar Mountain Wind Project will be completed in Q4 of 2012.
"Our highly responsive, intelligent, and scalable energy
storage and power management solution enables utilities to efficiently deploy
abundant clean energy resources and brings greater flexibility to their
operations," said Alan J. Gotcher, president and CEO of Xtreme Power.