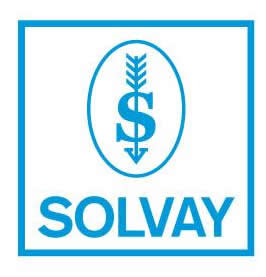 By Greentech Lead Team; Solvay, an international chemical
Group, announced its Thai affiliate Vinythai has successfully commissioned its
bio-sourced Epichlorohydrin plant in Map Ta Phut, Thailand. The plant utilizes
Solvay's innovative Epicerol technology, which based on the transformation of
glycerin obtained as by-product from refining vegetable oils into
biofuel.
Epichlorohydrin is an essential feedstock for the
production of epoxy resins, used in applications such as corrosion protection
coatings as well in the electronics, automotive or aerospace industry.
"An environmental sustainable technology based on a
renewable resource as raw material is now available in the fast growing
Asia-Pacific Region. This world-class plant starts serving its customers,
creating a win-win situation for Vinythai's customers and
shareholders," said
Vincent de Cuyper, group general manager of the Chemicals Sector and member of
the Executive Committee of Solvay.

The plant has a production capacity of 100,000 metric
tons per year which will help meet the growing demand in the Asia-Pacific
region. Epicerol plant, which required a EUR 120 million investment, is
providing its customers the possibility to improve the ecological footprint of
their products.
Solvay is planning to pursue its epichlorohydrin project
in Taixing, China, for which it recently received the Environmental Impact
Assessment approvals.
Recently, Solvay announced successful commissioning
of its 1 MegaWatt (MW) industrial demonstration Fuel Cell at
the SolVin plant in Lillo, Antwerp, Belgium.