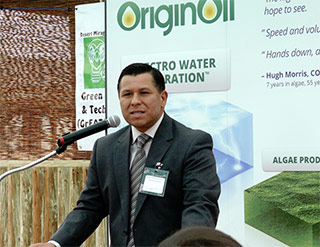 OriginOil has announced that Delta Industrial Systems (ISI) has sold four industrial systems, powered by OriginOil's Electro Water Separation Technology (EWS), to Synergy Resources for produced water and oily waste treatment in Trinidad and Tobago (T&T).
This is the first commercial sale by an OriginOil licensee of EWS integrated industrial water system.
Synergy Resources plans to acquire for four water treatment units to be used for evaporation pit clean-up in Trinidad and Tobago, said, Robert Isom, chief executive officer, president, Industrial Systems.
The four units are for on-site processing of waste oil and can treat 250 barrels per day of contaminated water. Synergy Resources expects that the system will reduce water treatment costs, lessen environmental impacts and decrease the need of freshwater requirements such as steam reinjection for enhanced oil recovery.
This is the first of many end-user sales by OriginOil licensees. Licensees like ISI are working hard to integrate the process and it's gratifying to see the first result from their efforts, said, Bill Charneski, president, OriginOil.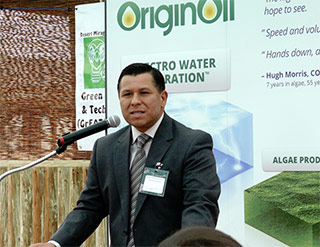 EWS help companies meet their legal environmental obligations in an environmentally safe, efficient and low-cost manner.
These first four P250 systems will be used to demonstrate the efficacy of EWS for treating produced water, which is a major concern for all upstream operators, stated, David Ramjohn, chief executive officer, Synergy Resources.
Synergy Resources have recognized the EWS technology scope in Trinidad and Tobago's oil and gas industry in 2013. It was the only international company present at the launch of the technology at ISI in Delta, Colorado, in May 2014, said, Elvis Seelochan, president, Synergy Resources.
In 2014, ISI became an OriginOil licensee to expand its business of building and selling large-capacity storage tanks, used to store water for the oil and gas drilling and fracking industry.
ISI will integrate the process with existing filtering and membrane systems that typically suffer from clogging without our pre-treatment, stated, Lee Portillo, vice president of engineering, OriginOil.
A challenging assignment, but it is possible to recover significant amounts of valuable oil, while delivering cleaned water for beneficial uses, added, Portillo.
Trinidad and Tobago is the largest oil and gas producer in the Caribbean with significant activity by major multinational oil and gas corporations.
editor@greentechlead.om