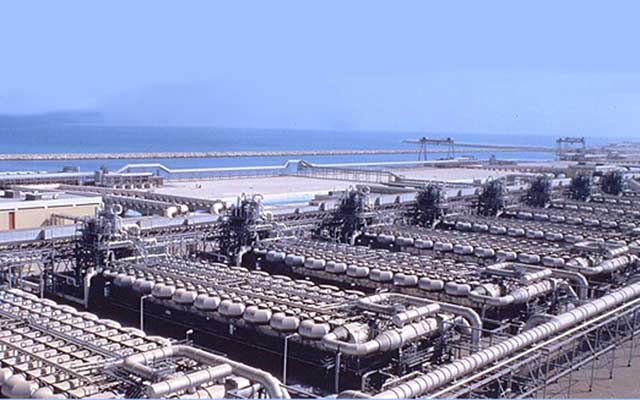 Aquatech, a water and wastewater technology company, has installed a 15 MIGD seawater reverse osmosis-based desalination facility in Ras Al Khaimah, UAE.
The facility has been installed for Federal Electricity and Water Authority (FEWA) of the UAE. The plant was commissioned in March and supplies drinking water to Ras Al Khaimah and is meant to conserve ground water.
UAE is working toward decreasing its dependence on groundwater by 90 percent over the next two years. FEWA had given Aquatech the engineering-procurement-construction (EPC) contract for the plant.
According to FEWA director general HE Mohammed Mohammed Saleh, the facility has the latest technologies in the field and would save millions of dirhams in terms of power consumption.
The core reverse osmosis plant has technologies such as seawater intake, ultrafiltration, post-treatment, and a sophisticated DCS system for performance enhancement and data monitoring.
The system also has dissolved air flotation technology which protects the plant from seasonal algal blooms, which affects taste and odor of water and can even affect operations of water treatment plants.
The project cost more than $ 82 million and was the largest desalination plant FEWA built. Aquatech will provide supervision and support to FEWA for maintaining the project.
Ajith Kumar S
editor@greentechlead.com