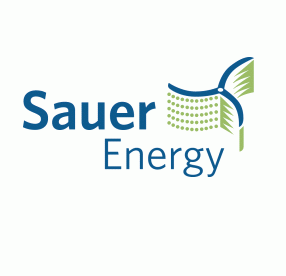 By Greentech Lead Team: Sauer Energy, a developer of home
and enterprise scale vertical axis wind turbine (VAWT) systems, has signed an
agreement to enter into a pilot program with ENRCOM, for renewable energy
distribution in Mexico.
This strategic alliance can provide renewable energy
solution for cellular telephone tower networks with electricity from a hybrid
wind/solar power system.
ENRCOM provides AltE system solutions for telecommunications
network operators to reduce their dependence on expensive fossil fuels and to
operate off-grid facilities in an environmentally friendly way. The ENRCOM
Power Tower provides a complete alternative energy power plant designed
specifically to power mobile phone tower sites in urban, rural or remote areas.

Sauer Energy will deploy its WindCharger
turbine model, designed and built using proprietary technologies, for testing
at tower sites in Mexico and the U.S.
The WindCharger is able to meet the demand for ENRCOM's
PowerTower solution. New or existing cellular communication towers will be
fitted for mounting of one to three WindCharger systems using a tower mounting
bracket jointly designed by ENRCOM and Sauer Energy.
"We spent a considerable effort to find an
efficient, rugged and reliable wind turbine for use in our system integrated
solutions. The telecom industry is known for its robust networks with high reliability
and the Sauer Energy WindCharger meets our customers' stringent reliability
requirements," said Stuart Browne, ENRCOM's founder and CTO.
The WindCharger ensures 24/7 backup power for
uninterrupted cellular service and when the tower site is grid-tied, to send
power back into the utility grid for credits.
"We feel that the utilization of our WindCharger(TM)
could be a game-changing clean energy solution with a promise of a proven
technology to protect the performance of towers for ENRCOM's customers. Both
companies are poised to enjoy a long and lucrative partnering
relationship," said Dieter Sauer, CEO and president of Sauer Energy.
ENRCOM and Sauer Energy will evaluate additional
initiatives at corporate level, support each other in joint marketing and
analyze the advancement of technological cooperation in the field of research
and development of new energy distribution.
Sauer Energy recently reported
wind tunnel testing results at the University of Washington Aeronautical
Laboratory in Seattle, Washington.