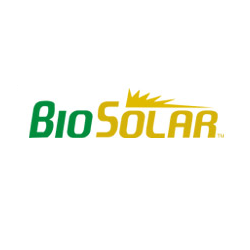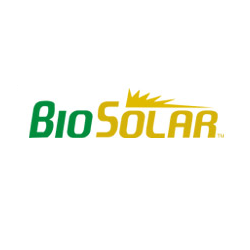 Greentech Lead
America: BioSolar, is in the final stage of selecting a U.S. manufacturer
to produce the company's BioBacksheet for North American customers.
The company has received quotes from qualified manufacturers
and expects to name its supplier for initial orders soon.
"We have carefully chosen and reviewed a number of major
manufacturers, and we will soon select the best fit for BioSolar. All of the
candidates being considered have state-of-the-art equipment and the know-how to
manufacture BioBacksheet to the extremely high standards demanded by our PV
customers. We have entered into contract negotiations and expect to sign an
agreement with a supplier for our North American customers within 30 days,"
said Stanley Levy, BioSolar's chief technology officer.
Recently, BioSolar entered into strategic partnerships with
manufacturers capable of producing and delivering BioBacksheet in large volume
at low cost.
BioSolar is also accelerating its selling efforts to Asian
solar manufacturers.
This is in addition to its North American customers, who are
already pursuing panel level UL certification of their solar panels with
BioBacksheet.
"We are making great progress transitioning into a go to
market mode. We will be implementing internal quality control and measurement
standards, developing logistics for shipping and handling product and building
up our marketing and sales infrastructure. This is a challenging endeavor, but
I firmly believe we are on track to achieve commercial success," said David
Lee, BioSolar's chief executive officer.