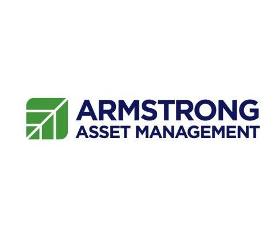 Greentech Lead Asia: Armstrong South East Asia Clean
Energy Fund has closed US$65 million investment in the solar and mini-hydro
sectors of Southeast Asia's emerging markets. This is Armstrong fund's first
deal in the region and anticipates investing a full fund size of US$150
million. The financing was led by European development finance institutions
(DFIs) GEEREF and DEG, and an Asian-based corporation.
The Armstrong fund focuses on small-scale power
generation and resource efficiency projects and aims to provide early-stage
capital to infrastructure developers in Thailand, Indonesia, Malaysia and other
fast-growing markets.
"To date the team has originated a strong pipeline
of potential deals and detailed negotiations are underway. We are hopeful of
completing one to two key deals soon. Small-scale solar and mini-hydro are two
priority sub-sectors the team is currently focused on," said Andrew Affleck,
managing partner, Armstrong Asset Management on the new investment team's first
fund.
The fund's second close is expected by year-end, with the
third and final close due by July 2013.
The Armstrong fund will invest on a total of 10 to 15
projects, each financing ranging from US$5 million to US$12 million over its
10-year life. Preferred projects will generate under-10MW of renewable power
from solar, wind and mini-hydro sources.
The investment will promote sustainable energy
development and provide financing for small scale early stage projects. For
investment deals, top-line criteria include investee companies meeting
environmental, social and corporate governance (ESG) requirements at every
stage of the investment process.
"The Armstrong fund is a unique investing opportunity
that DEG is happy to partner in order to improve the energy security of
emerging economies and to create better prospects in a high-growth region with
strong fundamentals. It is our hope and expectation that by filling the
infrastructure-spending gap, the Armstrong fund can help catalyze much needed
investments in private-sector renewable energy projects," said Markus Bracht,
vice president Equity/Mezzanine at DEG.