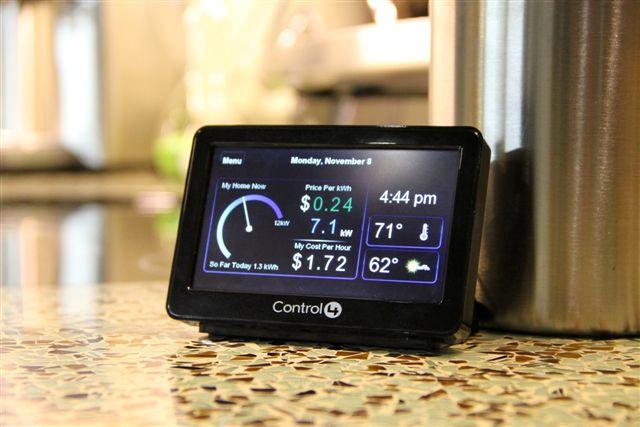 The power sector's investments into software to optimize performance, costs, and revenues of generation and grid assets are constantly growing – so much that they are projected to reach $5.2 billion in 2025.
While reinforcing the aging energy infrastructure is a long-term goal globally, it's also an extremely resource-intensive endeavor. Yet, there might be a simpler solution in plain sight: combining digital technologies with existing infrastructures. Ultimately, this approach is easier to execute, provides immediate savings, and lays the foundation for a successful energy transition.
Smart grids, which are networks that comprise a broad mix of technologies, have shown particular promise. What exactly does this solution entail and how can it form the springboard for an efficient, decentralized, and sustainable energy future?
Breathing new life into the grid
Over the past few decades, human progress has ensured that fewer and fewer people around the globe lack access to electricity – but our dependence on energy is greater than ever before. In 2019, the global energy consumption was calculated at over 170,000 TWh, while 20 years ago it was only at around 120,000 TWh.
The problem here is that our electric grids haven't necessarily kept up with this transition: Power generation that is centralized and provides only limited, one-way interactions simply can't respond to the ever-changing and higher energy demands of our times.
Smart grid presents a two-way, real-time communication, allowing for electricity and data to be exchanged between the provider and their customers. With an integrated network of sensors, automation, and controls, the smart grid advances a more reliable and efficient alternative. And by allowing renewable energy sources to join the mix, it's also much greener.
Consumer empowerment is another benefit: By measuring a home's electricity consumption with a smart meter, utility companies can provide their customers with much better insights to manage their electricity bills. Smart appliances and devices can then adjust their run schedule to reduce electricity demand on the grid at critical times and lower the total energy costs.
Working towards a smarter future
In a trial run of a 5G-linked system, the English regional electric company UK Power Networks found it could free up 1.4 GW of grid capacity across the country. The ability to analyze millions of data points to optimize the network and accommodate larger volumes of renewable energy has helped the company top last year's Smart Grid Index rankings.
The European Union has long had its eyes on an efficient, sustainable power system with low losses and high reliability as well. According to the EU, this could help maintain and improve existing services. This is alongside reducing the environmental impact of the electricity supply system, facilitating better connection and operation of existing infrastructure, and allowing consumers to play an active part in optimizing the operation of the system, among other things.
As part of the European Green deal, an ambitious plan to make Europe carbon neutral by 2050, the Commission has proposed that the smart grid be a fundamental part of the initiative. Currently, the aim is to upgrade rules to promote the technology's implementation and set up new provisions on smart grid investments, including one on the integration of clean gases into existing networks. With a clear dedication and policies to accompany it, Europe is on the path to progressively modernizing its grid in a sustainable way.
Smart grids are the beginning; Smart cities are the future
Today, cities consume 70 percent of the world's energy, and these numbers are constantly growing. Transforming the energy image of a metropole through a smart grid system can not only reduce the monstrous consumption but can also help cut carbon emissions quickly.
With innovations such as smart traffic lights for buses and bicycles, citizens are presented with a great incentive to leave their personal vehicles behind. For example, the traffic monitoring project in Copenhagen, Denmark, is used to monitor cycle traffic and enhance cycling routes in real-time.
Instead of hefty, centralized infrastructure, cities can rely on micro-grids and real-time data flows to ensure optimal usage. Then, providers don't need additional, less efficient, and more polluting power plants to compensate for peak times, allowing both businesses and households to cut down energy consumption as well.
Everybody benefits from smart grids: Providers can redirect themselves toward more optimized production, while end-users gain control of their consumption. Beyond households, widespread applications could eventually even support better lighting systems, pollution control, or the transportation framework. And with sensors providing preventive maintenance and real-time tracking, disruptions to the system could become a thing of the past.
By Radoslav Stompf, CEO of FUERGY