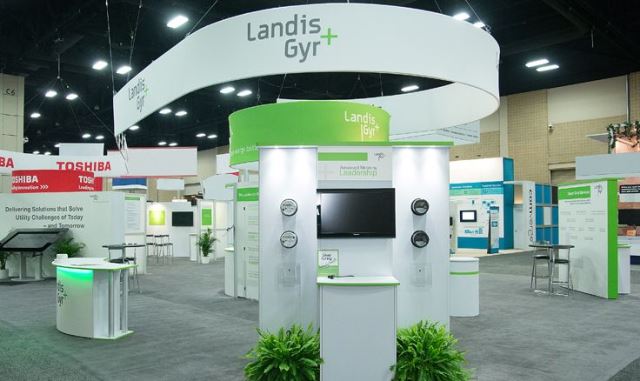 The City of Neenah Water Utility is set to revolutionize its metering system through a groundbreaking collaboration with We Energies and Landis+Gyr. This unique network-sharing agreement will facilitate the installation of an advanced metering system for water meters, a move that promises efficiency, cost savings, and enhanced service for Neenah residents.
In a multi-year partnership, the Neenah Water Utility will deploy over 11,000 Landis+Gyr Gridstream RF Interpreter Register water modules across both existing and new water meters. This technological integration will empower the water utility to receive vital interval data from all meters, coupled with alerts that could potentially help customers optimize their water usage and reduce costs. Data transmission from the meters will utilize We Energies' existing Gridstream RF Mesh network, expertly operated by Landis+Gyr for electric metering throughout the city.
Anthony Mach, Water Utility Director at the City of Neenah, expressed enthusiasm about this collaboration, emphasizing how utilizing an existing network for their Advanced Metering Infrastructure (AMI) deployment would not only bring cost savings to the utility but also overcome challenges typically faced during network infrastructure deployment. Mach also highlighted the benefits this technology would bring to customers, including features like leak detection and alerts that enable efficient water management and cost control.
To facilitate this transformative AMI deployment for Neenah Water Utility, We Energies will lease access to its pre-existing network and multi-tenant Command Center head end software through a managed services agreement with Landis+Gyr.
Chuck Yechout, Vice President of Sales and Marketing at Landis+Gyr, emphasized the advantages of this collaboration, stating that traditional water utilities often face challenges in accessing utility poles and electric service at the meter, relying on battery-backed RF solutions that are costlier and have shorter lifespans in the field. Through this partnership, Neenah Water Utility will have access to an extensive electric AMI mesh network and a cloud-hosted operating system, leading to notable efficiency gains and cost savings.
Landis+Gyr's Gridstream AMI solution stands as a comprehensive offering, providing RF network coverage for electric, water, and gas advanced meters and endpoints. Additionally, it connects smart street lights, load management switches, and grid sensors, demonstrating the vast potential for technological advancements in utility services. This collaboration marks a pivotal step forward for Neenah Water Utility in delivering enhanced services to its community while embracing innovation and sustainability.