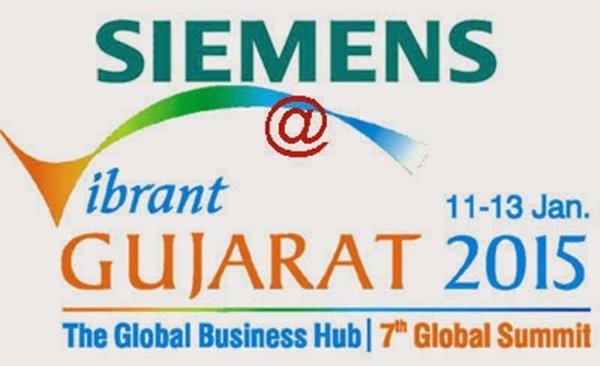 Siemens is displaying a series of integrated sustainable building solutions for smart cities at the Vibrant Gujarat Summit 2015 held in Gujarat of India.
At present, Siemens is collaborating with India Government in the Restructured Accelerated Power Development and Reforms Program (R-APDRP) for installing smart grid solutions across multiple cities.
Gujarat has been recognized as an active hub of construction and sustainable building activities and this platform provided by Vibrant Gujarat summit is vital in contributing to state's renewable energy progress.
It is to be noted that, in 2014 India's Prime Minister Narendra Modi laid the groundwork for his ambitious program aimed at setting up 100 smart cities nationwide.
As part of kicking off the process, government has invited tenders for Dholera special investment region along the Delhi-Mumbai industrial corridor (DMIC) leg that is located in Gujarat.
Smart cities provide inhabitants with the highest standard of living, ensuring sustained protection of the environment at the same time.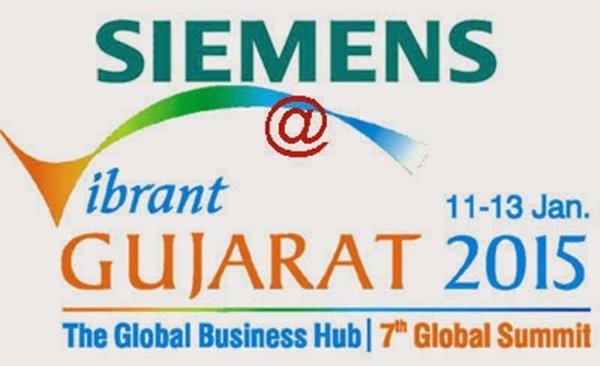 "With increasing globalization and urbanization, it is essential that India develops sustainable and smart cities as envisaged by the Government of India. This makes the theme 'Sustainable Cities – Smart Future' highly relevant, along with 'Make in India' and 24/7 Power," said Siemens in a press release.
Moreover, two factories operated by Siemens in Vadodara of Gujarat for steam turbines and laboratory diagnostics have signed an MoU with the government to set up centers of competence.
In addition, Siemens has undertaken upgrading and faculty development of industrial training institutes of the Commissionerate of Employment and Training (CET) through its corporate citizenship program.
Siemens is leading solution providers for setting up intelligent (smart), sustainable cities globally.
Siemens has already established smart cities in Vienna and New York providing solutions for smart grid, building technologies, mobility and power distribution.
In recent years, Siemens has expanded its technology and expertise into more comprehensive areas like metros, integrated mobility platforms, airport links, passenger coaches, rail services and maintenance, urban traffic control, rail signaling and other advanced transportation solutions.
Sabeena Wahid
editor@greentechlead.com