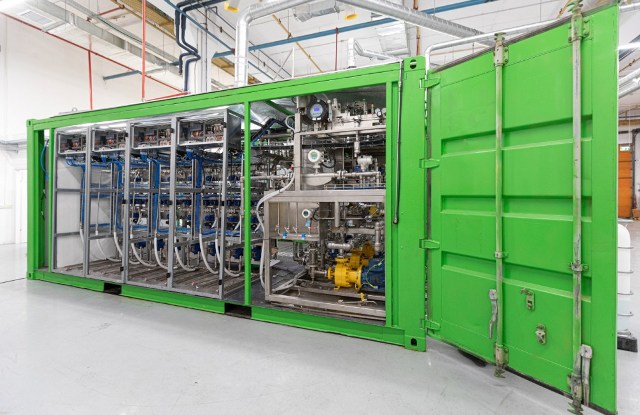 Doral Energy, a renewable energy developer with 15 GW of renewable assets under development, will be investing in H2Pro as part of its plan to execute a large green hydrogen project pipeline worldwide.
Doral secured access to 200 MW of H2Pro's E-TAC systems for its green hydrogen projects in Europe, the United States and Israel and will purchase minimum quantities subject to E-TAC system performance.
H2Pro and Doral launched the project of a pilot system of 0.4 MW scheduled for 2023 in Kibbutz Yotvata, Israel. The project is supported by the Israeli Ministry of Energy. Green Hydrogen will be produced by H2Pro's E-TAC technology.
Doral Energy develops a photovoltaic plant which will produce electricity for the project. The hydrogen will be blended with natural gas for use in the nearby Yotvata dairy factory.

Doral is leading the efforts to develop a subsequent project extension into a 30 MW Hydrogen hub based on H2Pro's technology. After these first projects, H2Pro will be supplying E-TAC electrolyzers according to the agreement until 2030.
"The collaboration with H2Pro will not only diversify and secure our supply chains but also demonstrate best-in-class green hydrogen production in competitive pricing," said Yaki Noyman, CEO of Doral.
"A pilot in Yotvata with Doral is planned for 2023. This will follow the first pilot of 0.4 MW planned with the Bazan refinery also in 2023," said Talmon Marco, H2Pro's CEO.