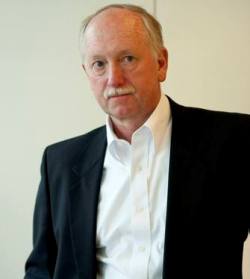 Greentech Lead America: E-Waste Systems has joined the
Los Angeles CleanTech Incubator (LACI) as part of its focus on creating a
market-leading, integrated business in the emerging waste electrical and electronics
equipment (WEEE) industry.
LACI, a non-profit organization dedicated to accelerate
development of cleantech start-ups, helps accelerate the commercialization
of their clean technologies in addition to accelerating new products developed
by independent entrepreneurs.  
"We are honored and excited to join the LACI
community. Our membership will streamline interaction with our investment
banker Oracle Capital, which also has space at LACI, as we ramp up our capital
raising efforts," said Martin Nielson, CEO of E-Waste
Systems.
"In addition, our relationship with LACI provides an
important entre to business development opportunities in the extremely
target-rich regions of Los Angeles and Southern California,"
added Nielson.
Los Angeles generates nearly 10 million tons of
solid waste annually yet its diversion rate (the percentage of waste materials
diverted from traditional disposal such as landfilling or incineration to be
recycled, composted, or re-used) of 65 percent is surpassed only by San
Francisco and San Diego among the nation's largest cities.
E-waste represents only a small fraction of the
municipal waste stream but it is the fastest growing segment.  The Company
estimates that the city of Los Angeles generates at least 30,000 tons
of e-waste every year. Much of this is subject to regulation
under California's Electronic Waste Recycling Act of 2003, the first law
of its kind in the nation.
"When we look at these waste generation data
alongside the manufacturing capabilities of the LA region, we see significant
potential for closing the e-waste loop – that is, ultimately reclaiming
materials from old electrical and electronic devices and reusing them in the
manufacture of new products," said Nielson.
Fred Walti, LACI executive director
stated, "Our facility provides young, dynamic companies with the
diverse resources they need to execute their business plan.  We are
pleased to have E-Waste Systems as a member of the LA CleanTech Incubator and
look forward to assisting them with their growth."
Major Corporations Turning to E-waste as Mineral Prices
Explode: GTSO
GTSO Resources, the mining subsidiary of Green Technology
Solutions, said that the major international corporations are investing heavily
in e-waste recycling to recollect expensive minerals.
International corporations such as Waste
Management, Sprint Nextel, Cisco
Systems and more are focusing in e-waste recycling as mineral prices
soar worldwide.