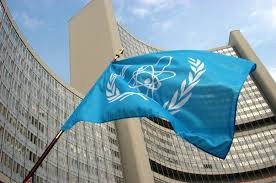 The International Atomic Energy Agency (IAEA) has urged India to revise its nuclear safety regulations with more rigid guidelines, as reported by Reuters.
The goal of revamping the policy is to guarantee the legal independence of IAEA's atomic watchdog, helping to conduct more outside inspections.
The country recently announced a major deal with an aim to open its nuclear power sector to U.S. investment, soon after Prime Minister agreed to tighten checks of India's civilian nuclear program by the IAEA.
After a 12-day visit to India, the agency recommended that India and its Atomic Energy Regulatory Board (AERB) take further action to assure safety in its nuclear industry.
"The government should embed the AERB's regulatory independence in law, separated from other entities having responsibilities or interests that could unduly influence its decision making," the IAEA said in a statement.
"The AERB should consider increasing the frequency of routine on-site inspections at NPPs to allow for additional independent verification and more effective regulatory oversight," it added, referring to nuclear power plants (NPP).
The nuclear understanding between U.S. President Barack Obama and Modi aims to ease U.S. concerns about industry liability, opening more investment offers for Indian power projects.
"AERB is committed to pursuing the improvements suggested by the mission towards further strengthening the regulatory framework," the IAEA quoted the chairman of the AERB.
India has tested nuclear weapons from earlier times and is a non-signatory of the Non-Proliferation Treaty (NPT), which prevents states from acquiring nuclear weapons, denying it to join the Nuclear Suppliers Group (NSG).
NSG members are expected to boost India's international standing as a responsible atomic power and also give it greater influence on issues related to global nuclear trade.
A review conference of the NPT will start in April.
Sabeena Wahid
editor@greentechlead.com