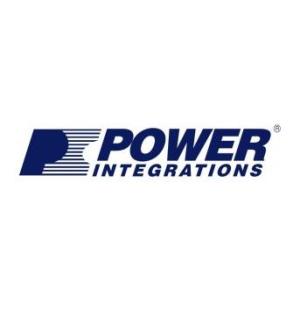 Greentech Lead America: Power Integrations, a provider of
high-voltage integrated circuits for energy-efficient power conversion, will
acquire CT-Concept Technologie, a Switzerland based developer of
energy-efficient drivers for IGBT modules, for $115 million.
CONCEPT's products are used in a range of high-voltage
power-conversion applications including industrial motor drives, renewable
energy generation, electric trains and trams, high-voltage DC transmission,
electric cars and medical equipment.
"Our strategic focus is to offer the most innovative
high-voltage power-conversion products across an ever-wider range of power
levels and applications. CONCEPT fits perfectly within this strategy. Their
innovative products bring integration, reliability and energy efficiency to
very high-power applications — the same attributes we bring to lower-power
applications," said Balu Balakrishnan, president and CEO of Power Integrations.
Power Integrations estimates that the acquisition will
add approximately 10 percent to its annual revenues, and expects the
transaction to be immediately accretive to its non-GAAP gross margin, operating
margin and earnings per share.
The transaction is expected to close during the second
quarter of 2012. This acquisition will help Power Integrations expand its
business in renewable energy, electric vehicles and high-efficiency industrial
motors.
As per the agreement, CONCEPT's management team and
employees will remain at the company's Biel headquarters, which will become
Power Integrations' center of excellence for high-voltage driver design.
Wolfgang Ademmer will continue as president of CONCEPT and will also become a
vice president of Power Integrations.
"Power Integrations' scale and vast customer base will
help us accelerate the adoption of our products around the world. As part of
Power Integrations, we can strengthen our unique position in the value chain
providing innovative driver technology compatible with all major IGBT module
manufacturers," said Ademmer.
Recently, Power Integrations announced an LED-driver
reference design for high-power LED bulb replacement.