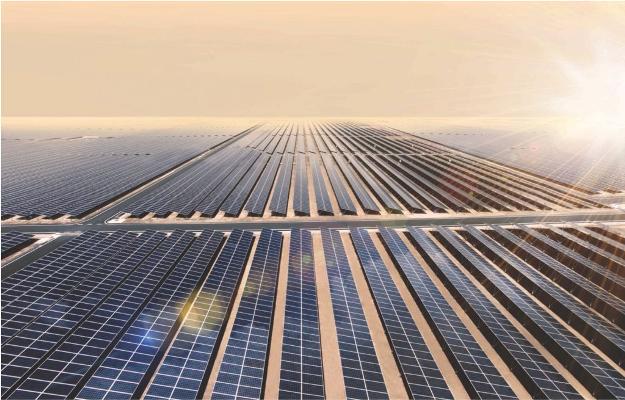 Philips Lighting announced the purchase of traceable renewable electricity from Dubai Electricity and Water Authority (DEWA's) Mohammed bin Rashid Al Maktoum Solar Park in Dubai.
Through collaboration with ECOHZ, Philips Lighting is the first major international company to secure its renewable energy consumption in the Gulf region using the pioneering International REC Standard, Philips said.
This latest step adds to the growing number of Philips Lighting operations fully powered by renewable electricity in line with its sustainability initiative, Brighter Lives, Better World. The company aims to be carbon neutral by 2020, and use only electricity coming from renewable sources in that same year.
"If we look around us, we see an ever increasing need for more energy. Through the sales of our energy efficient lighting, we contribute to reducing lighting's share of all global electricity consumption from the current 15 percent level to 8 percent in 2030. However, this alone is not enough. To keep our planet on course with the Paris agreement to mitigate climate change, we must fully switch to renewable sources of electricity. Partnering with ECOHZ enables us to keep to our part in this fiduciary duty," says Nicola Kimm, Head of Sustainability, Environment, Health & Safety at Philips Lighting.
"Currently, around 1 percent of electricity in the Gulf region is generated from renewable sources. Looking at the great interest in renewable energy from multinationals operating in the region, this is not enough. Philips Lighting is taking a bold first mover step and is a great example of how corporate action can show this demand for traceable, credible renewable electricity," says Tom Lindberg, Managing Director at ECOHZ.
"It is inspiring to see Philips Lighting working to source renewables in an oil dominated market. Going 100% renewable makes business sense, and solutions are available – wherever operations are based. Together, RE100 members are creating change, and accelerating progress to a low carbon economy," says Sam Kimmins, Head of RE100 at The Climate Group.
The renewable energy certificates will be issued by the Dubai Carbon Centre of Excellence (Dubai Carbon) that has recently been appointed as the local I-REC issuer for the United Arab Emirates. The I-REC secretariat is working together with the I-REC Standard board and Dubai Carbon to ensure the I-REC Standard is implemented in the UAE in a reliable and transparent manner.
editor@greentechlead.com