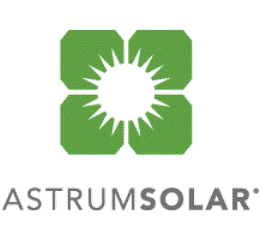 Greentech Lead
America: Astrum Solar, a residential solar provider, will be utilizing
cloud opportunities from Rootstock Software, a cloud and supply chain
applications provider, and FinancialForce.com, a cloud applications company, to
ensure a native end-to end-supply chain and accounting solution.
The combined Rootstock/FinancialForce Accounting solution
provides manufacturers like Astrum Solar with the ability to streamline their
global supply chain operations using applications that work together
seamlessly. This real-time visibility can offer significantly better management
insights and operational efficiencies.
"Astrum Solar's expansion facilitated our requirement
for a solution that could interweave the ever-changing environment of the solar
industry with the rapid development in our company," said Vadim Polikov,
president and chief executive officer of Astrum Solar.
"We chose this team because together they had the
tightest integration in the marketplace with our own proprietary Force.com
enterprise platform and that will enable our organization to sustain our
flexibility and commitment to the customer, as we continue to grow our business
and spread solar power to roofs across the country," Polikov added.
Moreover, by uniting Rootstock supply chain applications
with FinancialForce Accounting, Salesforce CRM customers like Astrum Solar can
gain operational insights and control while minimizing painful and costly IT
infrastructure modifications.
"Manufacturers working to secure a competitive edge are
now looking to their planning and control solutions to deliver this increased
agility. When this planning evolution is paired with a complete accounting
solution, the result is an unparalleled and holistic systems overview,"
said Patrick Garrehy, CEO and founder of Rootstock Software.
"By combining Rootstock with FinancialForce Accounting,
customers can leverage the power of the Force.com platform for not only greater
operational efficiencies but for significant competitive advantage," said
Jeremy Roche, president and CEO, FinancialForce.com.