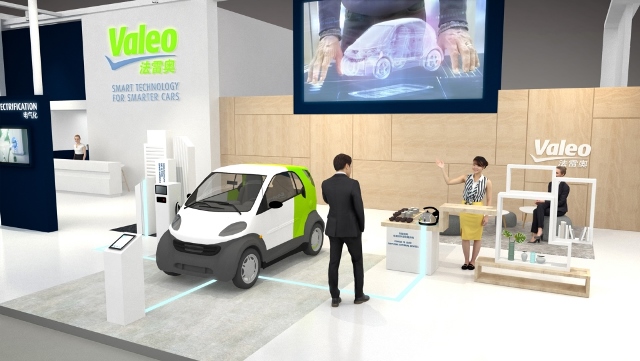 Valeo is presenting its low-voltage (48 V), all-electric urban vehicle prototype, at the 2019 Shanghai international auto show.
The two-seater electric vehicle can reach speeds of up to 100 km/h, with a range of 150 km, Valeo announced.
It can be charged via any power socket. Valeo is also unveiling its reversible charger, a major innovation enabling vehicles to become links in the power grid. Developed in collaboration with the Chinese company Xcharge, this system makes it possible to send excess electricity back to the grid.
The Valeo stand is showcasing a demo car that features a number of solutions to detect and protect the cabin from outside pollution.
China wants half of all new vehicles produced to feature semi‑autonomous driving systems by 2020.