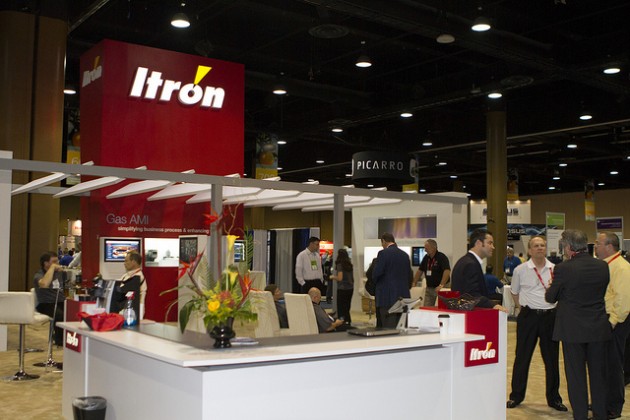 In a groundbreaking collaboration, Itron, a leading innovator in energy and water management solutions, has successfully completed a technology transfer agreement with Sui Southern Gas Company Limited (SSGC) in Pakistan.
SSGC, a major player in the gas distribution sector with over 3 million gas connections, operates the sole meter manufacturing plant of its kind in Southeast Asia. The partnership aims to localize the production of gas meters and contribute to Pakistan's manufacturing capabilities.
This achievement marks a significant milestone in the long-standing partnership between Itron and SSGC, which spans more than three decades. The local support provided by Itron's partner, T.H. SYED, has played a crucial role in advancing this collaborative effort. Over the years, Itron has progressively transferred technology to SSGC, enabling local production of meter components and assembly of various domestic gas meter models.
Under the new technology transfer and license agreement, SSGC will take a leap forward by manufacturing components of the measuring units of the Gallus G4 residential gas meter and assembling the units in their meter manufacturing plant. The Gallus G4 meter, known for its reliability and maintenance-free design, is equipped for future smart capabilities, including remote meter reading through communication technology.
The Gallus G4's smart-readiness holds the potential for revolutionizing gas distribution network monitoring. When coupled with a software and analytics platform, it could optimize operations, reduce losses, and enhance overall efficiency. Itron is actively involved in the project, providing comprehensive training to SSGC's team to ensure smooth operation of the assembly line.
Saeed Rizvi, acting deputy managing director operations and UFG at SSGC, emphasized the significance of the partnership in advancing their mission of delivering reliable and sustainable natural gas to customers. He expressed optimism about the positive impact of the Gallus G4 assembly line technology transfer on Pakistan's local economy and manufacturing capabilities.
Justin Patrick, Senior Vice President of Device Solutions at Itron, praised the collaboration for its potential to pave the way for advanced smart capabilities while maintaining metering accuracy. He lauded SSGC's initiative in adopting Itron's Gallus G4 meter design as a foundation for future innovations.
Aqeel Jafar Khan, Regional Sales Director for the Middle East at Itron, highlighted the role of Itron's channel partner, T.H. SYED, in facilitating trusted manufacturing services in the region. The partnership between Itron, SSGC, and T.H. SYED underscores a commitment to technological advancement and local empowerment in Pakistan's energy sector.
This collaborative effort stands as a testament to the mutual dedication of Itron and SSGC to drive technological progress and enhance energy management in the region. As the technology transfer takes root and local production begins, the Gallus G4 assembly line's positive impact on Pakistan's energy landscape is anticipated to grow significantly.