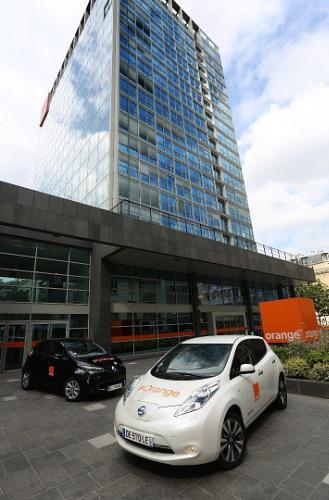 Delegates at the ensuing United Nation's COP21 climate conference at Paris will be transported in 200 electric cars provided by the Renault-Nissan Alliance, said the Franco-Japanese venture.
In a statement Renault-Nissan Alliance on Monday said it will provide the world's largest electric-vehicles fleet to an international conference.
"As the official passenger-car provider for the United Nation's COP21 climate conference in Paris, the Alliance will provide 200 pure electric vehicles to the annual summit which runs from Nov. 30 to Dec. 11," the statement said.
Together, the vehicles are expected to cover more than 400,000 km, emitting zero emissions while shuttling delegates during the 21st annual Conference of Parties (better known as COP21).
More than 20,000 UN participants from 195 countries are expected to attend COP21 in Paris.
"Electric vehicles are a practical and affordable mode of transportation. At the same time, they offer a solution for drastically reducing tailpipe CO2 emissions," Carlos Ghosn, chairman and ceo of the Renault-Nissan Alliance was quoted as saying in the statement.
"They also reduce regulated exhaust pollutants, helping us to improve the air quality in our cities. Together, the public and private sectors can accelerate the transition to a zero-emission society," he said.
The COP21 car fleet will feature the Renault ZOE subcompact car, the Nissan LEAF compact car and the 7-seater Nissan e-NV200 van.
The vehicles will be available to shuttle delegates 24 hours, seven days a week to and from the Le Bourget conference venue, as a complement to public transportation.
This marks the first time the UN will use a zero-emission or 100 percent electric fleet for its entire passenger-car shuttle at a climate summit, the statement added.
IANS