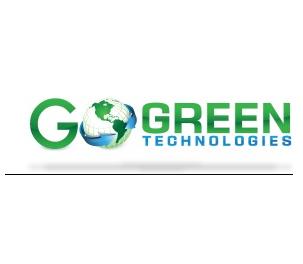 Greentech Lead America: Go Green Global Technologies has
successfully installed a 2″ Sonical water system in a carwash facility in
New Milford, Connecticut.
The Sonical water system is expected to solve issues
stemming from significant scale build-up in the water pumps and sensor valves.
The company also expects to install additional Sonical water systems at other
car wash locations in the near future.
The hard water creates a hard scale similar to a rock
formation in water pumps, sensor valves and other mechanical parts that come in
contact with hard water over a period of time. This creates the need for
expensive replacement parts and significant down time.
"We are very interested in the results of the Sonical
product in this application," said Dominick D'Agostino, president of
Personal Touch Car Wash. "This could be a significant problem solver
for the car wash industry. If we can save money and down time, investments
in Sonical water treatment systems are a no-brainer."
According to the U.S. Department of Energy, just a 1/32
inch layer of scale increases electricity consumption needs by more than 8
percent, while a 1/4 inch layer of scale increases energy needs by 40 percent.
"There are a number of trends in the car wash
industry which have created a tremendous opportunity for our technology,"
said Geoffrey G. Grzywinski, president and COO of Go Green Global
Technologies. "Use of touchless-wash systems is on the increase, and
these systems are prone to issues caused by mineral scale build-up. Also,
governmental authorities are pushing vehicle owners towards professional
services vs. at-home driveway washing for environmental reasons."
In Germany, for example, at-home driveway washing
is now forbidden due to strict environmental protection regulations, and other
countries are likely to implement similar restrictions in the coming years,
Grzywinski said.
"Most importantly, and to their credit, the car wash
industry as a whole is rapidly becoming more environmentally and socially
responsible; adopting green products, avoiding use of excess chemicals, and
aggressively seeking to minimize both energy and water consumption,"
Grzywinski said.
In a recent report by Global Industry Analytics, Inc.,
the global market for car washing services is forecast to exceed $27 billion by
the year 2017. According to the International Car Wash Association, there
are nearly 60,000 car washes operating in the US and Canada.
The Sonical Water Treatment technology can be scaled up
or down to suit an enormous range of applications, from residential up to
large-scale commercial. The company also introduced the new 200MHz technology,
Go Green's Sonical, which provides a level of descaling, microbiological
control, and corrosion resistance performance that is unmatched by any
imitators' non-chemical water treatment product.