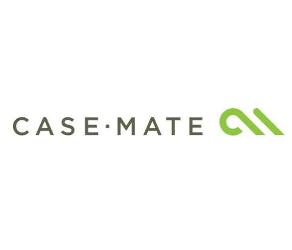 By Greentech Lead America: Case-Mate, the international
design company known for creating innovative mobile accessories that protect,
adorn, and enhance mobile technology, has launched a special rPET (recyclable
PET) case collection for the iPhone 4/4S. The rPET case is made from 100
percent recycled post-consumer PET bottles.
"As part of our greater effort to encourage more
sustainable practices, we've introduced a line of fashionable, functional and
environmentally responsible cases. By creating Case-Mate products using
recycled materials, we're helping millennials stay stylish and environmentally
conscious," said Shashi Reddy, Case-Mate's chief executive officer.
Case-Mate will promote this new collection during its
DASANI Designed to Make a Difference experiential tour. The DASANI
"Designed to Make a Difference" tour provides a refreshing look at
recycling through two interactive activations: the Designed to Make a
Difference Gallery and Xtreme Recycling game.
The Designed to Make a Difference Gallery will display
products made using recycled plastic bottles, such as the Case-Mate rPET case
collection. In addition, more than five thousand rPET cases will be given away
as prizes in the Xtreme Recycling game,
during which people will use air guns to launch empty DASANI bottles at a
recycling-themed facade.
The Case-Mate rPET case collection comes in Lipstick
Pink, Tangerine Tango, Lime, Turquoise, Black and White. One recycled water
bottle is used to produce each case.