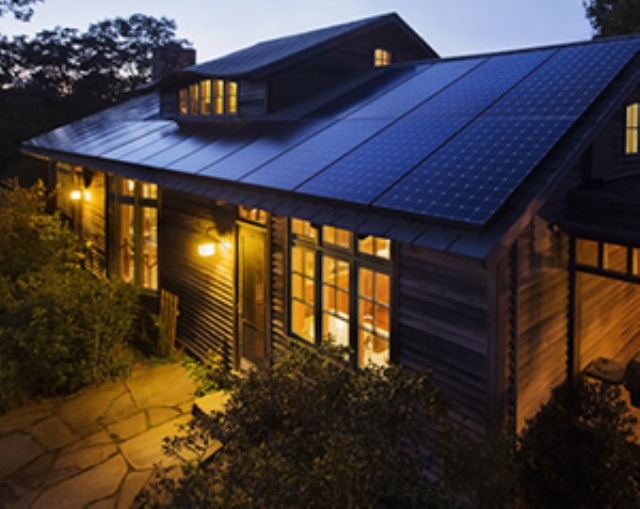 SunPower has recognized five of its dealers for exceptionally designed and deployed solar projects commissioned in 2022.
SunPower serves over half a million homes across the country, supported by a network of more than 850 dealers.
"At SunPower we want a customer's solar system to be more than efficient and resilient — we want it to be a beautiful addition to the home's overall aesthetic," said June Sauvaget, Chief Marketing Officer and Executive Vice President at SunPower.
National Winner: M Kahn Solar
With 55 gorgeous all-black panels designed to offset approximately 98 percent of the customer's annual electricity usage, this 22.825 kW system installed by M Kahn Solar Inc. in Flintridge, CA is a marvel of solar energy production and design aesthetics. In addition to solar panels, this home makes resiliency a priority with a SunVault battery storage system, which can provide seamless backup power in the event of a power outage.
Regional Winners
The winning dealers for outstanding home solar projects in their respective regions are:
SolarHut for helping a customer by designing a system to offset about 163 percent of their annual electricity usage with a 4.25 kW system in Sacramento, CA.
Renova Energy for installing a beautiful 60-panel system in Palm Desert, CA that is designed to achieve an estimated $450K in savings over 25 years.
Tayco Electric & Solar for delivering outstanding customer service while completing a complex solar system installation in Salisbury, NC. According to the homeowner "everything was spot on in regard to communication and timing."
GreenLogic for achieving a subtle yet striking design in collaboration with the home's award-winning architect and owner. This Southhampton, NY home features a solar system with recessed panels integrated seamlessly into the home's metal roof.