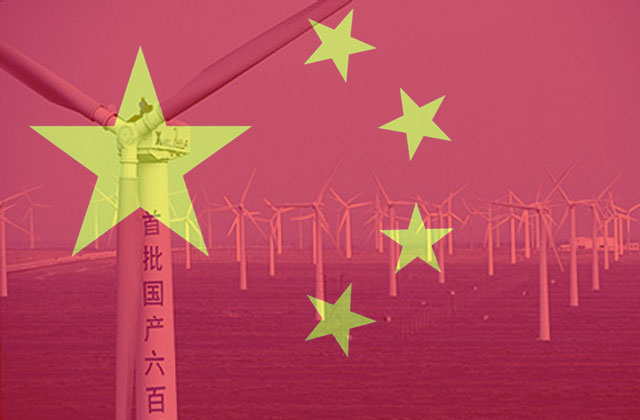 China is expected to sail past 17.6 gigawatts of solar photovoltaic installations in 2015. It would be a 7 gigawatt increase on the previous year's figure and places the country at top spot in the world in terms of solar PV capacity addition.
Research and consulting firm Globaldata has made the statement in a recent report, which explains that China would be increasing its solar power capacity from 36.4 GW in 2014 to about 43.8 GW by the end of 2015.
ALSO READ: China raising clean energy share, adds 5.04 gw solar in Q1
In 2014, China increased its installed solar photovoltaic capacity by 10.6 gigawatts. Ankit Mathur, the practice head for power, Globaldata, says China had previously set target of 15 GW of solar photovoltaic addition for 2015, "comprising 7 GW of distributed generation and 8 GW of ground-mounted capacity".
According to an earlier report China had added 5 GW of solar capacity in Q1. "These additions will allow the country to retain its world-leading status for annual solar PV additions," Mathur said.
China has also been reported to be the market leader in shipment of photovoltaic inverters. It has increased to 13.3 gigawatts, which is an 18 percent growth year on year. However, revenues have declined by 6 percent due to pricing wars, research and consultation firm IHS has reported.
ALSO READ: Report: Germany top offshore wind market in 2015
Back in the Globaldata report, the US has been placed at a likely second slot in solar PV capacity addition followed by Japan. For Japan, it is a slide from second slot after two years of impressive growth.
Japan had been attracting big investment in solar photovoltaic installations since 2012 owing to supportive policies of the government. Last year the annual installed solar PV capacity of the nation reached 8–9 GW, the highest ever for the country in a single year.
According to Mathur, the US is likely to see an increase in its annual solar PV installations owing to tax incentives for power stations that come online before the end of 2016. "Solar additions in 2015 are expected to hit 7–8 GW, largely due to continued policy support," Mathur adds.
Also, Germany with an expected increase by 2 gigawatts in 2015 and India with 1.5-2 gigawatts expansion on the board rank in the top five solar installers.
Germany has been forecast to be the world leader in offshore wind installations in earlier reports.
Meanwhile, a report by research firm Bridge to India has predicted that India could become one of the largest solar markets of the world in another three years, considering the ongoing aggressive promotion of its renewable energy policy.
Ajith Kumar S
editor@greentechlead.com