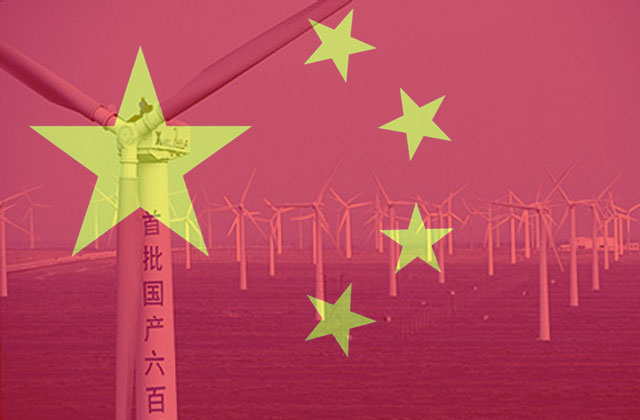 China is expanding its renewable energy base at a robust pace while also extending support to other nations to improve their clean energy capacity.
The country has reported growth of 5.04 gigawatts in solar power capacity during the first quarter of 2015 alone.
It is a 17.9 percent increase year-on-year, according to China's National Energy Administration (NEA).
On Monday, China signed agreements with Pakistan to develop two clean energy projects in that country.
One of the agreements signed is for a 200MW wind power installation and the other for a 900MW Zonergy solar farm in Bahawalpur.
The installations will be part of the 14 power projects (primarily hydropower and coal-fired) totaling 8030 megawatt that China and Pakistan have entered into development deals for.
The total solar power capacity of China till March end stands at 33.12 GW.
Overall, though, that is still less than 2.5 percent of total installed generation capacity.
Of the total solar energy capacity, 27.79 GW is from traditional solar power stations, while the remainder was generated by grid-connected distributed power sources.
China has seen significant development in its solar energy capacity largely owing to incentives and financing models the government has adopted to encourage distributed production.
Small-scale power installations such as rooftop panels and such other devices have played a vital role in quickly expanding China's clean energy base.
NEA is planning to increase China's total solar energy capacity to 17.9 gigawatts by the end of this year.
Addition of solar power capacity this year will also be supported by the commissioning of several clean energy projects initiated last year.
Last year the country had targeted 10.52 GW addition of solar energy capacity.
By 2020, China aims to expand the share of energy generated from non-fossil fuels 15 percent of its energy mix.
Last year, the share of clean energy was 11.1 percent.
China has been exploring different clean energy options in its efforts to control pollution and reduce its emissions of greenhouse gases.
The country has been named the biggest carbon emitter of the world.
Ajith Kumar S
editor@greentechlead.com