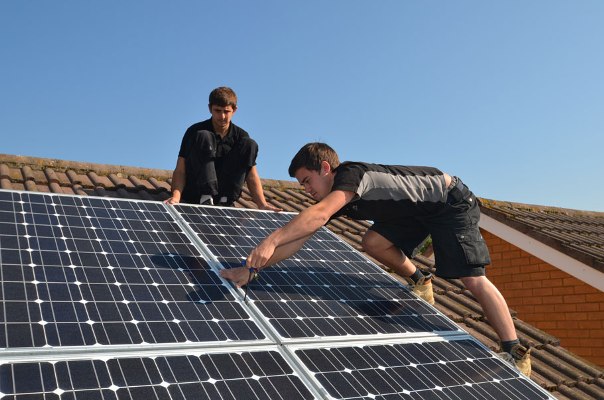 Middle East Power Chief Executive Officer Karim Khayat graduated from the American University of Beirut. Under Karim Tahseen Al-Khayat's leadership, the company has helped bring electricity to several countries, in addition to driving sustainability throughout the Middle East through the implementation of groundbreaking renewable energy projects. This article will look at brownfield, greenfield and solar PV plants, outlining their potential in Lebanon and the wider Middle East North Africa (MENA) region.
Brownfield sites are becoming an increasingly popular option for solar development, with greenfield sites typically being less available and used for other activities. Nevertheless, both brownfield and greenfield sites present unique opportunities for the development of energy generation plants.
In either type of location, it is vital to identify and mitigate challenges in the early stages of development. In addition, when investing in both brownfield and greenfield solar plants, it is important to exercise caution regarding assumption of the degradation rate.
Factors that must be considered when seeking out the ideal site for solar development include:
Remediation History: It is crucial to identify, evaluate and address existing and potential environmental liabilities and issues associated with impaired properties that could potentially contain hazardous waste.
Landfills: Disturbed sites like landfills pose unique challenges when erecting structures on top of them. Engineered to isolate buried waste from the environment, landfill capping systems minimise the escape of gasses while providing a stable barrier to rainfall, which could culminate in stability issues for future construction. It is therefore imperative to review all available closure and post-closure care plans.
Site Design: Landfills in particular may necessitate deviations from standard civil engineering design for solar farms. Depending on whether the considered area for installation is in the capped cell areas or surrounding boundaries, there may be soil that cannot be disturbed with a pile-driven racking system. Alternative solutions may be proposed depending on the elevation and soil conditions.
Ecological Considerations: Solar developers often overlook ecological and wetland concerns when gauging the suitability of greenfield sites. However, these should actually be among the first considerations right from the start of the development process. In many cases, brownfield sites and landfills may be less prone to present environmental concerns.
Interconnection: It is important for developers to consider suitability for interconnection to the utility distribution system when determining the viability of a particular location, as well as recognising capacity. Brownfields may be in close proximity toan existing substation, but their suitability in connection will still need to be verified.
In Lebanon, experts suggest that solar power could play a significant role in solving the country's energy crisis. Today, the country is seeing 'a huge boom' in solar according to the Lebanese Center for Energy Conservation; solar farms have 'popped up like mushrooms everywhere', with the number of solar companies increasing to over 400, compared with just 130 well-established players the previous year.
Boasting 300 days of sunshine a year, Lebanon missed its target of generating electricity from renewables in 2020, falling short of the required 12%. Although the price of installing solar systems remains prohibitively high for most families, research suggests that interest in switching to renewable energy sources is high among the public until they find out the cost. Experts predict that the most cost-effective way to move forwards would be for the government to establish large-scale projects throughout the country to secure reliable power funded by international lenders or the private sector.