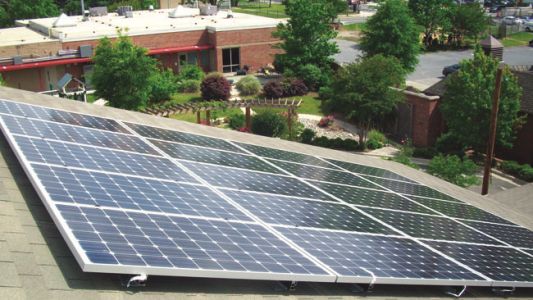 Intersolar Europe Restart 2021 will take place at Messe Munich from October 6–8.
The solar industry platform will be presenting the latest innovations in the fields of photovoltaics, solar thermal technologies and solar power plants.
At the Intersolar Europe Conference, another event taking place in parallel with the exhibition, there will be two joint sessions with the ees Europe Conference on the integration of PV and storage systems.
The photovoltaic and storage market is booming. Photovoltaic additions in Germany reached 2020 4.9 gigawatts. New capacity additions in 2020 were almost 30 percent higher than in 2019.
The German Solar Industry Association (BSW-Solar) has reported that demand for residential batteries increased by 47 percent. According to BSW estimates, around 88,000 new home storage units were installed in Germany last year in the private home sector alone.
The combination of photovoltaics and storage systems is increasingly becoming the standard. Such technology can be used to optimize the self-consumption of solar energy, for charging electric vehicles or stabilizing the grid and other grid services, says Carsten Körnig, Managing Director, German Solar Association (BSW). "One out of every two solar power systems is now installed together with a storage system."