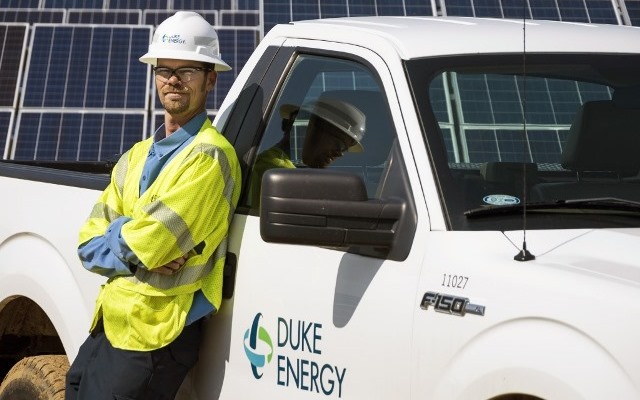 Duke Energy has won six projects totaling about 270 MW – representing almost 45 percent of the total awarded under the North Carolina's Competitive Procurement of Renewable Energy (CPRE) program.
Duke Energy has invested more than $6 billion in renewable energy. The company operates more than 20 wind facilities and 60 solar facilities in about 20 states.
Duke Energy has more than 3,000 MW of solar capacity connected to its grid in the Carolinas. It expects to invest or procure a total of 7,000 MW by 2025.
The CPRE program has selected 14 utility-scale projects in the Carolinas during the bidding process. It will produce or purchase 602 MW of renewable energy from projects.
Accion Group says customers will save around $375 million over the 20-year contract period versus the company's Avoided Cost – the price at which many solar contracts had been set prior to the CPRE program.
"There was robust interest in the CPRE program, and the selected projects will provide 20 years of cost-effective energy to the Duke Energy system," said Harry Judd of the Accion Group, which independently administered the solicitation process.
The 14 projects represent the most competitive of the 78 that were submitted when bidding opened last July. North Carolina Utilities Commission (NCUC) approved the process to select projects that would deliver the greatest cost and system benefits to customers.
"The competitive bidding process will lead to better prices and more geographic diversity of projects," said Rob Caldwell, senior vice president and president of Duke Energy Renewables & Business Development.
Duke Energy and the winning bidders will execute contracts for the projects over the next few months. Most projects are targeted to be online around the end of 2020.
The CPRE program has selected 10 projects from North Carolina and four projects from South Carolina. Two projects selected included battery storage with the solar facility. They were not Duke Energy projects.