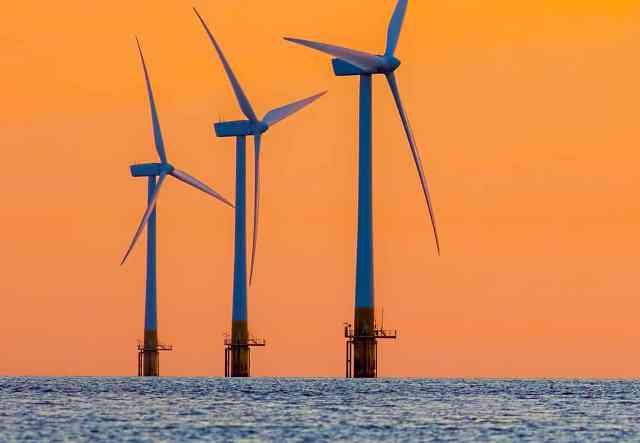 The Timken Company, a pioneering force in engineered bearings and industrial motion products, is playing a crucial role in advancing sustainable energy solutions in Australia. In a groundbreaking collaboration, Timken is supplying slewing drives to propel the construction of the second-largest photovoltaic (PV) solar tracking system project in the country.
Esteemed solar tracker manufacturer ATEC has selected Timken's innovative Cone Drive solution to navigate the intricate challenges posed by wind conditions in the mountainous terrain of New South Wales. The ambitious 280 MW Wollar Solar Farm, a testament to renewable energy progress, is set to harness the sun's power, contributing significantly to Australia's green energy goals.
The decision to integrate Timken's Cone Drive solution is a testament to the company's commitment to engineering excellence and innovation. Timken's involvement underscores the profound impact of collaboration and technological prowess on achieving renewable energy objectives.
Carl Rapp, Group Vice President of Drive Systems and Services at Timken, emphasized the symbiotic relationship between Timken and ATEC, stating, "We collaborate closely with ATEC and other solar companies to provide innovative solutions in response to a wide range of challenges, including weather and terrain."
By leveraging its engineering expertise and working hand-in-hand with industry partners, Timken is elevating the performance and reliability of solar tracking systems. This endeavor aligns with Timken's overarching vision of fostering a more efficient and resilient world through sustainable energy solutions.
Timken's strategic partnership with ATEC extends beyond the Wollar Solar Farm. Their joint efforts have contributed to the success of various solar projects, spanning continents from Zambia to China. In the context of the Wollar Solar Farm, Timken is introducing a groundbreaking octagonal rotating shaft solution, meticulously designed to withstand the region's formidable wind conditions. The anticipation is that this innovative solution will empower the solar panels to perform optimally, thereby enhancing the overall effectiveness of the solar farm.
Developers of the Wollar Solar Farm are poised to complete the project and integrate it into Australia's national power transmission grid by 2024. Timken's unwavering dedication to renewable energy is evident through its significant investments in research and development, spanning solar and wind energy domains. Timken's formidable manufacturing, engineering, and testing capabilities span across its global footprint, fostering an environment conducive to innovation and technological breakthroughs.
Notable solar tracking system projects have benefited from Timken's expertise, including the world's largest single-site solar power plant, Al Dhafra PV2; South Africa's Redstone Solar Thermal Power project; Dubai's Al Maktoum Solar Park; and PowerChina's Jiangxi Electric project. Timken's contributions resonate far beyond technical advancements, encapsulating the collective effort to shape a sustainable future through renewable energy solutions.
Timken posted $4.5 billion in sales in 2022. Renewable energy stands as Timken's primary end-market sector, accounting for approximately 10 percent of the company's total sales in 2022. Timken's enduring commitment to environmental sustainability underscores its position as an industry leader, paving the way for a cleaner and greener energy landscape.