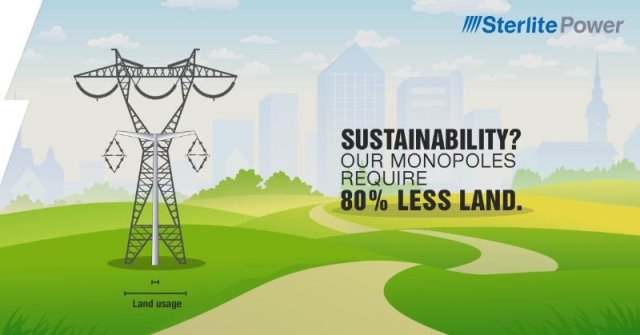 Sterlite Power announced the acquisition of Fatehgarh III Beawar Transmission, a Special Purpose Vehicle (SPV) from PFC Consulting (PFCCL).
PFCCL is a subsidiary of Power Finance Corporation (PFC), a Maharatna Public Sector Enterprise. The project was awarded to Sterlite Power through Tariff Based Competitive Bidding (TBCB) process in March 2023. Through the Fatehgarh III Beawar Transmission Limited SPV, the company will build, own, operate, and transfer, a critical transmission project in Rajasthan for a period of 35 years.
The project will involve construction of a 350km, 765kV transmission corridor from Fatehgarh III to Beawar in Rajasthan. It will enable evacuation of a part of 20 GW of renewable power from Renewable Energy Zones in Fatehgarh (9.1 GW), Bhadla (8 GW) and Ramgarh (2.9 GW) areas of the state.
This will be Sterlite Power's 18th power transmission project in India under the Tariff-Based Competitive Bidding (TBCB) mode.