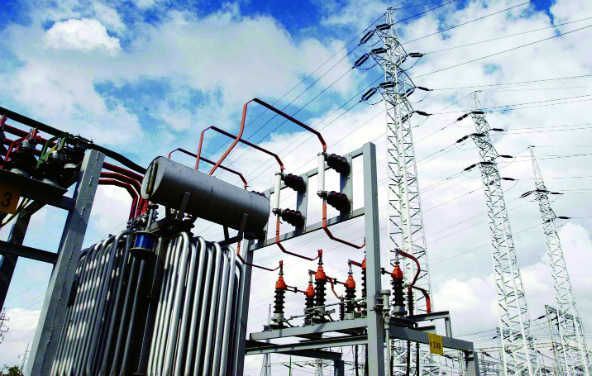 As many as 73 percent of the 18,452 villages that the Bharatiya Janata Party (BJP) government identified for electrification in 2015 now have power supply, but only 8 percent of these had all their households electrified, according to the governments own data.
As of May 25, 13,523 villages have been electrified, but 100 percent household connectivity has been achieved in only 1,089 villages, according to data in the Power Ministry's Grameen Vidyutikaran (GARV) dashboard.
Besides, 25 per cent (45 million) of rural households across the country still have no electricity. In Uttar Pradesh, Nagaland, Jharkhand and Bihar, fewer than 50 per cent of rural households have electricity, three years after the BJP was sworn in at the Centre having promised "electricity for all".
Among the 43.5 million below-poverty-line households identified to be provided with free electricity connections under the Deendayal Upadhyaya Gram Jyoti Yojana, 23.5 million (59 per cent) have been covered, and many geographically remote locations have been connected with off-grid sources of power. However, this kind of basic energy access does not provide larger benefits to recipients, and is not a substitute for grid connections, studies show.
A village is considered electrified if electricity is provided in public places such as schools, panchayat offices, health centres, dispensaries and community centres, and at least 10 per cent of households, according to the criteria used by the Power Ministry since October 1997. So, a village can be considered electrified even if 90 per cent of its households do not have electricity.
As such, household-level data is a better metric to assess citizens' access to electricity. At the household level, several states such as Bihar, Jharkhand, Nagaland and Uttar Pradesh report less than 50 per cent of their rural households have electricity supply, data from the ministry show.
"Two challenges to electrifying households are: One, many poor households cannot afford to pay the upfront cost of connection, which ranges from Rs 2,000-3,000 depending on the state," Abhishek Jain, senior programme lead at the Council on Energy, Environment and Water, told IndiaSpend. "And second, even if they get connections, the supply is far from reliable; so there is no incentive for rural households above the poverty line to connect to the grid." This is because families below poverty line get free connections.
This suggests that the challenge of 100 per cent electrification can only be overcome through concerted improvements at various levels — not the least in the income levels of rural households and in the reliability of power supply.
In 2014, when the BJP came to power, India had the world's largest energy access deficit in terms of electricity — 270 million people, accounting for just under a third of the world's deficit, according to the World Bank's 2017 State of Electricity Access report.
"Certain segments of India have been historically disadvantaged. Due to a lopsided development approach and skewed allocation of resources, they continue to lag behind the rest of the country in socio-economic indicators," the BJP had said in its manifesto for the 2014 general election, promising to ensure equitable growth and development by "ensuring a basic level of Infrastructure to all — Home, Electricity, Water, Toilets and Access".
The previous Congress-led government, under the Rajiv Gandhi Grameen Vidyutikaran Yojana rural electrification scheme, had connected 108,280 villages to the grid between 2005-06 and 2013-14. From 2014 to 2017, under the BJP's rural electrification drive, 14,528 villages have been electrified. On average, the United Progressive Alliance (UPA) government electrified 12,030 villages per year, while the BJP government has electrified 4,842 — less than half the UPA's average.
In the BJP's third year, 2016-17, 6,015 villages were electrified, five times more than in 2013-14, according to a May 19 press release by the Ministry of Power, but fewer than the villages electrified the year before in 2015-16.
Celebrating the achievement, Power Minister Piyush Goyal tweeted: "In the past three years rural electrification has witnessed an unprecedented change, and it is our aim to provide everyone with 24×7 power."
Of the 4,492 villages that remained to be electrified at the end of March, 2,268 were scheduled for grid connection, 2,196 for off-grid electrification because of geographical barriers, and 28 for electrification by state governments, according to data from the Central Electricity Authority.
Most off-grid village projects are concentrated in states such as Arunachal Pradesh (958), Assam (357), Jharkhand (356) and Chhattisgarh (306).
As part of the Deendayal Upadhyaya Gram Jyoti Yojana, the BJP's rural electrification scheme, the government had also proposed to provide free electricity connections to over 43.5 million rural households below the poverty line (BPL, with the poverty line set at Rs 816 per capita per month for rural areas).
As of April, 25.68 million BPL households (58.9 per cent) were provided free electricity connections, according to the power ministry. Between 2005, when the UPA scheme was launched, and March 2013, a total of 20.5 million BPL households were provided free electricity connections.
However, the connection these households get is often unreliable, and the two free-of-cost LED bulbs they are entitled to are often siphoned off to the black market by unscrupulous sub-contractors, IndiaSpend found during travels in villages of eastern Uttar Pradesh.
As per the Modi government's promise, all villages could be electrified by May 2018. However, it remains to be seen how many households will actually have access to reliable electricity supply. Despite villages having an electricity connection, true energy access remains low in many states, marked by poor quality, reliability and duration of supply.
By Mukta Patil