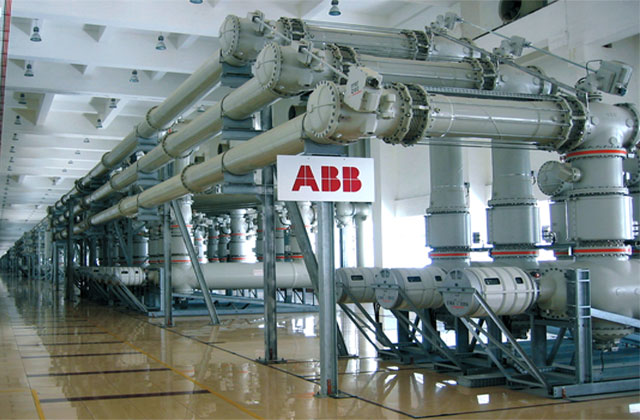 Swiss corporation ABB and Brazilian renewables company Casa dos Ventos have entered into a $30-million contract in wind power infrastructure development.
In another development, ABB has inaugurated a $50 million worth manufacturing facility in the Czech Republic.
Under the agreement, ABB is to install power systems for the 216-megawatt São Clemente project as well as the 130-megawatt Tianguá project, which comprise 13 wind farm complexes.
ABB is required to deliver air-insulated substations, including 230kV, 69kV, and the compact 34.5 kV substations along with distribution transformers, connection bays and overhead lines.
Work on the complexes in Pernambuco and Ceara states in northeastern Brazil is scheduled for completion in 2016.
Meanwhile, ABB's new factories in the Czech Republic are to manufacture air-insulated medium voltage switchgear, instrument transformers and substation automation systems.
The manufacturing units have been established at ABB-owned sites in Brno, the second largest city in Czech Republic and in Trutnov, the city northeast of the Czech capital Prague.
The Brno center is additionally equipped with a service unit and a research and development center.
Further, the Brno facility features specially automated lines, according to a statement issued by ABB.
ABB's new manufacturing facility covers 13,000 square meters in all and is expected to enable a 25 percent increase in the number of switchgear units the company produces.
Last year ABB launched a 12,500-square-meter manufacturing unit for producing high-voltage components in Brno.
That project was part of ABB's global gas-insulated switchgear (GIS) factory network.
And the premises comprised incorporating engineering, assembly, and testing facilities.
The Trutnov facility now boasts the largest engineering center of ABB in Europe for substation controls and automation.
Besides, it offers engineering and project-management services and service support.
The company has stated that it will be moving to Krkonošská industrial zone after more than two decades in the city center. ABB is to set up an 8,500-square-meter campus comprising production, engineering and testing facilities there.
ABB has been present in the Czech Republic for the past two decades. It employs more than 3,400 people in eight locations across the country and has seven manufacturing facilities in the Prague, Brno, Ostrava, Trutnov and Jablonec nad Nisou, four research and development centers and two engineering centers in the country.
Ajith Kumar S
editor@greentechlead.com