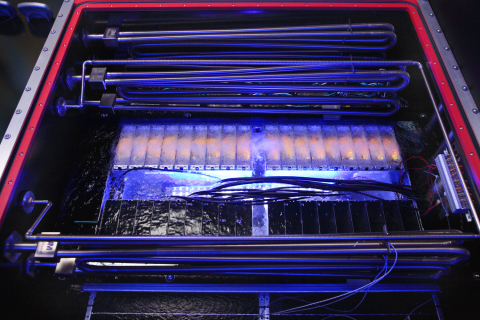 3M, in collaboration with Intel and SGI, has implemented a fully functional supercomputer that uses a revolutionary two-phase immersion cooling technology pioneered by 3M.
The new technology enables data centers to deliver more performance and storage with less energy consumption, 3M said.
In this proof-of-concept, SGI ICE X, the fifth generation of the world's fastest distributed memory supercomputer and the Intel Xeon processor E5-2600 hardware are placed directly into 3M Novec Engineered Fluid, the company said.
The 3M Novec fluid is an efficient dielectric that keeps the hardware cooled with minimum additional energy, maximum performance and better reliability.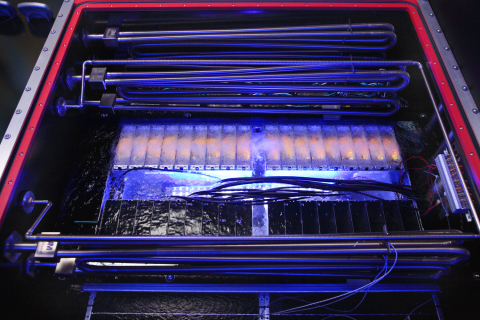 3M's two-phase immersion cooling technology can reduce cooling energy costs by 95 percent and reduces water consumption by eliminating municipal water usage for evaporative cooling. It can also harvest heat from the system and reuse it for heating and other process technologies such as desalination of sea water.
The advantage of this cooling technology is that it requires 10 times less space than conventional air cooling and eliminates costly air cooling infrastructure and equipment associated with conventional liquid cooling, making it cost effective for large-scale data center hubs. With its tighter component packaging, the system allows for greater computing power in less space – and easy access to hardware with no residue.
3M claims the system can enable up to 100 kilowatts of computing power per square meter.
"As the backbone of the data economy, modern data centers must increase the raw performance they deliver, but also do so efficiently by containing power consumption and operating costs," said Charles Wuishpard, vice president, data center group and general manager, Workstation and High Performance Computing at Intel.
This installation is designed to prove the viability of the two-phase immersion technology using Novec fluids, and to validate open and future proof platform designs, the company said.
In-depth data acquisition and evaluation of the installation will kick off in April.
The companies are also working with the Naval Research Laboratory, Lawrence Berkeley National Labs and APC by Schneider Electric to deploy and evaluate an identical system with the intention to demonstrate the viability of the technology at any scale.