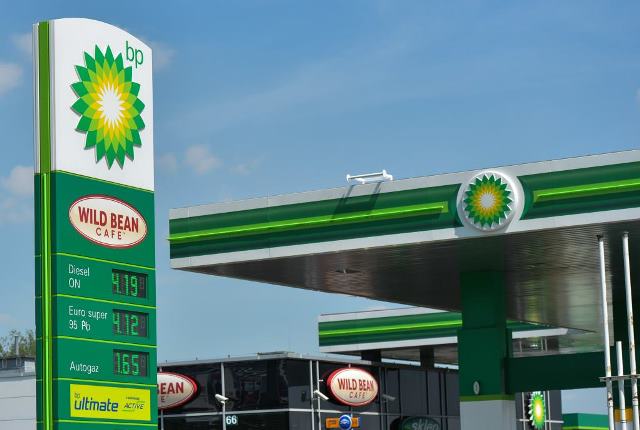 BP, one of the world's largest energy companies, announced that CEO Bernard Looney has resigned from his position with immediate effect.
This surprising move comes as a result of Bernard Looney's failure to fully disclose details of past personal relationships with colleagues.
Chief Financial Officer Murray Auchincloss, 52, will serve as interim CEO during the transition period, BP confirmed.
Bernard Looney, 53, took over as CEO in February 2020 with a pledge to transform the 114-year-old company. He unveiled ambitious plans for BP to achieve net-zero emissions by 2050 and to invest significantly in renewable and low-carbon energy sources, Reuters news report said.
The sudden resignation of Bernard Looney follows recent allegations of personal relationships with colleagues within the company, prompting BP to initiate an investigation into the matter. This investigation followed similar allegations that the board had probed in May 2022.
During that review, Bernard Looney disclosed "a small number of historical relationships with colleagues prior to becoming CEO." At that time, no breaches of the company's code of conduct were identified, and the board received assurances from Bernard Looney regarding disclosure of past personal relationships and his future conduct.
However, on Tuesday, Bernard Looney informed BP's board that he had not fully disclosed the details of all relationships, leading to his resignation.
Murray Auchincloss, a Canadian national, took on the role of CFO in July 2020 and has been instrumental in guiding BP through a period of significant challenges, including the COVID-19 pandemic, the company's exit from Russia in the wake of the Ukraine invasion, energy price volatility, and a global cost of living crisis. Auchincloss began his career as a financial analyst at Amoco before BP acquired the company in 1998 and has held various roles within BP since then.
Earlier this year, BP adjusted its plans to reduce hydrocarbon production by 2030 from 40 percent to 25 percent below 2019 levels, which still represents one of the most substantial reductions in oil and gas output among major oil companies this decade. The company has faced challenges in convincing investors of its ability to generate competitive returns from its non-hydrocarbon businesses.
Despite reporting record profits of $28 billion for 2022, BP's second-quarter profit declined by 70 percent year-on-year to $2.6 billion. Nevertheless, the company was able to increase its dividend by 10 percent.
The direction of BP's strategy remains uncertain following Looney's departure. Morningstar analysts noted, "Depending on the new CEO, BP could theoretically roll back its transition plans further. But if the board likes the current direction, regardless of the lagging stock price, they will likely bring in someone who keeps BP on the same path."
Bernard Looney succeeded Bob Dudley as CEO in 2020. Dudley had previously led BP through the challenges arising from the Deepwater Horizon oil spill in 2010. BP stated that "no decisions have yet been made in respect of any remuneration payments to be made" to Looney.
The resignation of Bernard Looney adds another layer of complexity to BP's ongoing transformation efforts and its commitment to sustainability in the face of an evolving energy landscape.