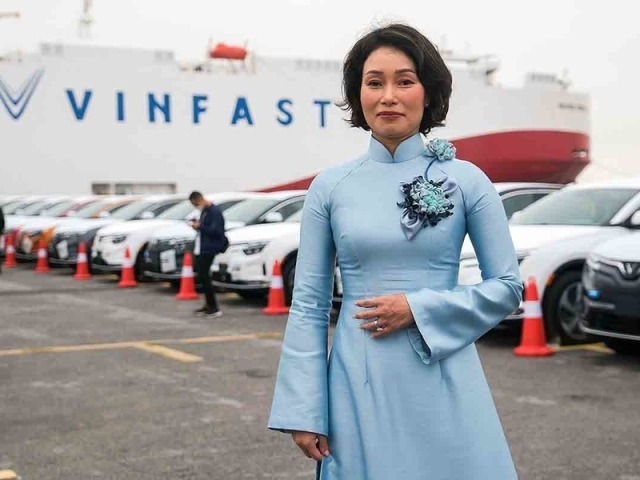 VinFast, the Vietnamese automaker and a subsidiary of Vingroup, has announced the commencement of construction for its electric vehicle (EV) factory in North Carolina, marking a significant step towards its expansion in the United States market.
The company aims to compete with established players like Tesla and BYD, which are engaged in a fierce price war amid signs of slowing demand in major markets.
The $4 billion project, initially planned to begin production in 2024, will now target the start of operations in 2025. The facility's first phase will involve a $2 billion investment to create a factory capable of manufacturing 150,000 vehicles annually, VinFast said in a news statement.
VinFast will build the manufacturing facility at the Triangle Innovation Point in Chatham County, North Carolina. The factory, covering an area of approximately 1,800 acres, will consist of two areas: electric vehicle production and assembly. The complex will also house supplementary supplier businesses.
Le Thi Thu Thuy, CEO of VinFast Auto, expressed confidence that the factory would become VinFast's primary supplier of electric vehicles to the North American market.
VinFast had previously received funding commitments of $2.5 billion from its founder and parent company, providing a substantial financial boost for its overseas expansion. The company had initially sought to raise capital for the North Carolina plant through a U.S. initial public offering. However, in May, it announced plans to go public through a merger with special purpose acquisition company (SPAC) Black Spade Acquisition.
Despite entering the market relatively recently in 2019, VinFast has been making strides in the EV industry. In March, the automaker began delivering cars to California, and it now aims to sell up to 50,000 EVs this year, representing a nearly seven-fold increase compared to the previous year. The company's founder has expressed optimism about reaching profitability, with expectations to break even by the end of 2024.
Last year, VinFast was awarded a $1.2 billion incentive package from the State of North Carolina for this project, along with critical financial support from the City of Sanford, Chatham County and the Golden Leaf Foundation.
With the construction of its North Carolina factory underway, VinFast is poised to strengthen its foothold in the competitive EV market and contribute to the growing adoption of sustainable transportation in the United States. As the world transitions towards cleaner energy solutions, VinFast's commitment to electric mobility will likely play a crucial role in shaping the future of the automotive industry.