Hyundai Motor and LG Energy Solution announced their plans to construct a $4.3 billion electric vehicle (EV) battery plant in the United States, seizing the opportunity to benefit from tax credits.
To qualify for up to $7,500 in tax credits under the Inflation Reduction Act (IRA), manufacturers must adhere to new U.S. sourcing requirements for EV battery components and critical minerals. Currently, vehicles from Hyundai Motor and sister automaker Kia are not eligible for these tax credits.
# The new battery cell JV will be located in Bryan County, Savannah, Georgia where Hyundai Motor Group Metaplant America is currently being built
# Total investment amount of over USD 4.3 billion; LGES and HMG to take a 50 percent stake respectively
# JV's battery production aimed to start at the end of 2025 with an annual production capacity of 30 GWh, capable of supporting the production of 300,000 EVs
# Building the second battery manufacturing JV, LGES and Hyundai Motor Group aim to continue strengthening the ties with their long-time partnership in electrification efforts
The construction of the EV battery factory, located in Georgia, is scheduled to commence in the second half of 2023, with battery production expected to commence no earlier than the end of 2025. The plant will have an annual production capacity of 30 gigawatt-hours (GWh), which is sufficient to power approximately 300,000 EVs.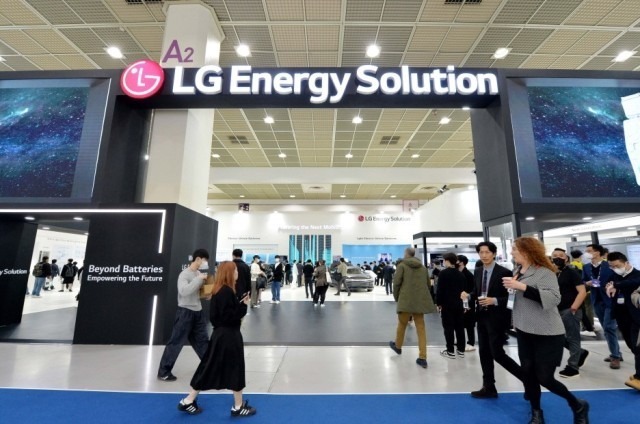 Hyundai Motor, the third-largest automaker globally in terms of vehicle sales, is also establishing EV and battery manufacturing facilities in Bryan County, where the joint factory with LG Energy Solution will be based. The joint venture will be equally owned by LG Energy Solution and Hyundai Motor Group, which includes Hyundai Motor, Kia, and Hyundai Mobis, an autoparts manufacturer. LG Energy Solution is a supplier to automakers such as Tesla and General Motors.
In April, Hyundai Motor finalized another significant move in the U.S. market by establishing a $5 billion EV battery joint venture with SK On, the battery unit of SK Innovation, strengthening their commitment to electrification efforts.