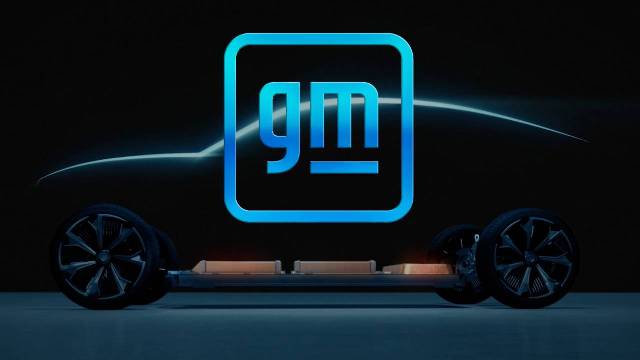 General Motors and Samsung SDI said they will invest over $3 billion to build an electric vehicle (EV) battery manufacturing plant in the U.S.
Expected to start in 2026, the GM and Samsung SDI plant aims to have an annual production capacity of 30 gigawatt hours (GWh). The location of the planned JV plant is not yet decided. The plant will produce high-nickle prismatic and cylindrical battery cells.
The EV battery plant will bring GM's total U.S. battery cell capacity to about 160 GWh when it is at full production, Doug Parks, GM executive vice president, Global Product Development, Purchasing and Supply Chain, said.
Detroit-based GM is looking to diversify its battery supply chain and secure capacity of components to support its electrification goals as it attempts to catch up with Tesla.
GM today said it delivered more than 20,000 EVs, thanks to the third consecutive quarter of record Chevrolet Bolt EV and Bolt EUV deliveries and rising Cadillac LYRIQ sales. GM said it's now #2 in the U.S. market, and it increased its EV market share by 8 percentage points.
GM also said it plans to produce 400,000 EVs over the course of 2022, 2023 and the first half of 2024, including 50,000 EVs in North America in the first half of this year, and double that in the second half.
GM has a joint venture (JV) in the U.S. with LG Energy Solution, and has been investing to ramp up cell production with the South Korean battery maker to take advantage of subsidies under the U.S. Inflation Reduction Act that aims to boost domestic manufacturing.
The U.S. Energy Department finalised a $2.5 billion loan to the GM-LG Energy JV late last year. The companies are building a $2.6 billion plant in Michigan, set to open in 2024, one of three JV Ultium Cells LLC plants.
They dropped plans for a fourth plant in New Carlisle, Indiana but GM could still pick the site for a battery plant with another partner, Reuters reported in January.
GM said last year it expects to build 400,000 electric vehicles (EVs) in North America from 2022 through mid-2024 and increase capacity to 1 million units annually in North America in 2025. Sources say GM is considering if it will eventually need at least two additional EV plants to meet future EV demand.
Hyundai Motor Group and SK On, a battery unit of SK Innovation, plan to set up a battery JV in the U.S. state of Georgia, in an investment worth a combined about $4.86 billion, the two companies said on Tuesday.
Last year, car maker Stellantis NV and Samsung SDI said they would invest more than $2.5 billion to build a new JV battery plant in Kokomo, Indiana.
Stellantis and LG Energy said in 2022 they would invest $4.1 billion for a JV battery plant in Canada.
Meanwhile, General Motors reported first-quarter 2023 revenue of $40.0 billion, net income of $2.4 billion and EBIT-adjusted of $3.8 billion.