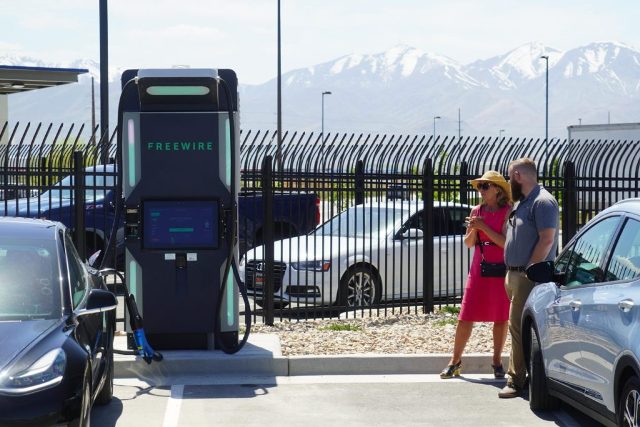 In a remarkable display of enthusiasm, property owners in Germany flocked to apply for support to install electric vehicle (EV) chargers, exhausting the entire EUR 300 million allocated for 2023 within a single day. The initiative, administered by Germany's development bank KfW, aimed at promoting sustainable energy solutions, has already sparked excitement among homeowners eager to embrace electric mobility.
The newly launched assistance program, initially budgeted at EUR 500 million, witnessed an astonishing response with 33,000 applications submitted within the first 24 hours. As a result, KfW announced that further requests for this year will not be accepted. However, homeowners will have the opportunity to apply for support from an additional EUR 200 million in government funds earmarked for 2024.
Eligible individuals stand to gain financial support of up to EUR 10,200 to equip their primary residences with solar-powered EV charging solutions. The breakdown of the support includes EUR 6,000 for photovoltaic installations, EUR 3,000 for solar electricity batteries, and EUR 1,200 for the charging stations themselves.
It's important to note that apartment owners are excluded from this program. To qualify, homeowners must have already purchased or ordered an electric vehicle, according to Germany Trade & Invest (GTAI), the German government agency for international business promotion.
Despite having approximately 97,000 EV charging stations as of July 2023, Germany recognizes the necessity for a significant increase in both public and private stations to achieve its EV targets within the framework of its legally mandated transition to clean energy. This latest support program for solar charging stations represents a strategic step towards bolstering electromobility in Europe's largest economy.
Thomas Grigoleit, the Director of Energy, Building, and Environmental Technologies at Germany Trade & Invest, emphasized the positive impact of this program, stating that it will undeniably contribute to the expansion of electromobility in the country.