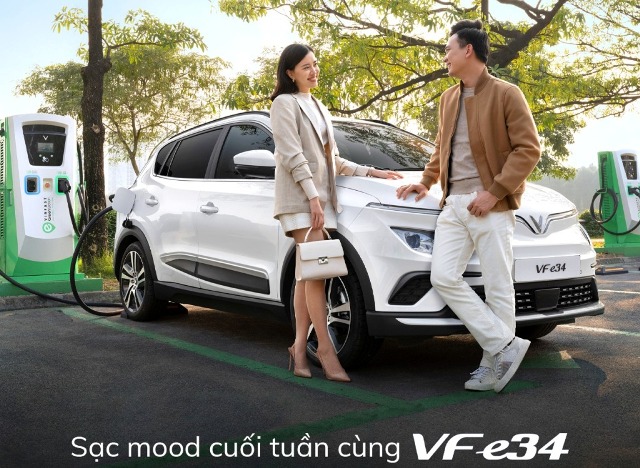 VinFast, the Vietnamese electric vehicle (EV) manufacturer, led by Vietnam's richest man, Pham Nhat Vuong, and under the Vingroup conglomerate, has announced ambitious plans to expand its presence in seven additional Asian markets.
This strategic move includes Indonesia, where VinFast aims to commence vehicle deliveries in the coming year and establish a manufacturing plant by 2026, Reuters news report said.
In a recent filing with the U.S. Securities and Exchange Commission, VinFast disclosed its intention to invest approximately $1.2 billion in the long-term development of the Indonesian EV market. This substantial investment includes up to $200 million designated for the construction of a manufacturing facility in Indonesia. The company plans to begin production at this plant in 2026, with an expected annual output ranging from 30,000 to 50,000 units.
Indonesia, Southeast Asia's largest economy with a population of 270 million, has been actively working to attract global EV manufacturers. The country boasts abundant supplies of nickel, a crucial component in EV batteries. Despite these efforts, EVs currently constitute less than 1 percent of the total vehicles on Indonesian roads.
The upcoming Indonesian facility will mark VinFast's third production site, in addition to its main plant in Haiphong, Vietnam, and a new facility scheduled to launch in North Carolina in 2025.
VinFast, founded in 2017, has consistently announced ambitious international expansion plans. In addition to Indonesia, the company intends to establish a presence in India, Malaysia, the Middle East, Africa, Latin America, and expand further into the European market, identifying between 40 and 50 potential markets. VinFast plans to create its own distribution networks and may establish showrooms in these regions.
Last month, VinFast achieved a significant milestone by listing on the Nasdaq stock exchange, with an initial valuation surpassing $85 billion. This valuation on its listing day exceeded that of established automaker Ford.
VinFast's entry into the American market coincides with a period of heightened competition in the EV sector, driven by market leader Tesla and a growing number of Chinese EV manufacturers. The company's expansion reflects its determination to capture a share of the global EV market and contribute to the ongoing transition to electric mobility worldwide.