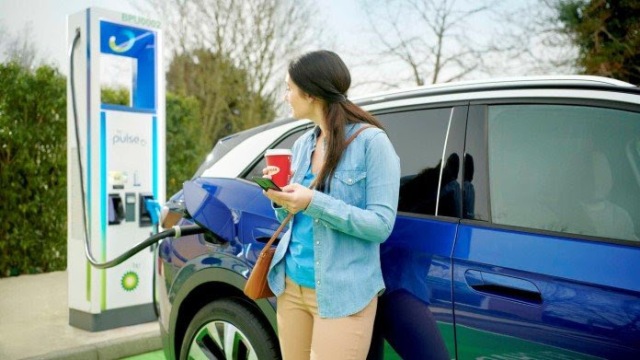 Electric vehicle focused companies in India are optimistic about increasing scale and their investments in the year 2023.
HOP Electric, a Jaipur based electric two-wheeler manufacturer, has closed $2.6 million as part of an on-going $10 million pre-series fundraise.
HOP has put in place a network of over 150 retail touch-points called HOP Experience Centres in the current year. HOP Electric plans to cover 30 percent of India by next year. HOP Electric has more than 10,000+ e-scooters on-road in less than 1 year of commercial launch.
HOP OXO, its flagship high-speed e-bikes, has received more than 10,000 bookings within 3 months of launch. It started delivering the e-bikes from the first batch of 2,500 units.
"At HOP Electric, we aspire to make the entire EV ecosystem more inclusive, convenient, and cost-efficient so that everyone can become a part of this energy mobility revolution," Ketan Mehta, Founder and CEO of HOP Electric Mobility said.
Government of India's INR 26,058 crore Production Linked Incentive (PLI) scheme for Auto under the New Non-Automotive Investor (OEM) category is a welcome initiative to bolster India's manufacturing capacities.
"We will be investing more than INR 2000 crore in India in the next five years to boost HOP Electric's chances of becoming a global energy mobility pioneer," Ketan Mehta said.
Revfin Services recently raised Series-A round of funding worth $10 million in a combination of equity and debt. Revfin focuses on increasing Electric Vehicles' adoption for under-banked & underserved.
Revfin's funding round was led by Green Frontier Capital (GFC), India's first-ever VC fund focusing specifically on climate investments, which is managed by Sandiip Bhammer and Rudra Dalmia and LC Nueva Investment Partners, a partnership between Singapore's Lighthouse Canton and New Delhi based Nueva Capital, alongside participation from existing investors.
The electric 3-wheeler transport category has emerged as the leader in terms of EV registrations, with 9.2 lakh EVs registered. The Indian EV market, valued at $3.21 billion in 2022, is expected to grow to $113.99 billion by 2029, at a compound annual growth rate of 66.52 percent, according to a Fortune Business Insights report.
"The critical challenge in this journey has been the lack of financing options for commercial drivers. In the coming years, EV financing will be the most important enabler of EV adoption," Sameer Aggarwal, Founder and Chief Executive Officer, Revfin said.
LohumCleantech is a climate technology business working on strategies to hasten the world's switch to battery power.
"Last year we saw a significant growth which is set to continue due to more efficient technologies, EPR and BWMR implementation, and the continual growth of EV charging infrastructure," Rajat Verma, CEO and Founder of Lohum, said.
Capgrid Solutions, an end-to-end Source-to-Deliver company, is already working with 2W (EV and ICE), 3W (EV and ICE), Tractor and Agri equipment and Heavy construction equipment manufacturers and looking to expand to serve Passenger and commercial vehicle manufacturers in 2023.
"We are starting 2023 as the lead partner for Auto Expo Component and looking to connect with current and prospective customers as well as supplier partners," Dheeraj Tiwari, Co-Founder and CEO of Capgrid Solutions said.
India has 544,643 electric two-wheelers and 54,252 electric four-wheelers, as per the centralised database, VAHAN as on August, 2022.