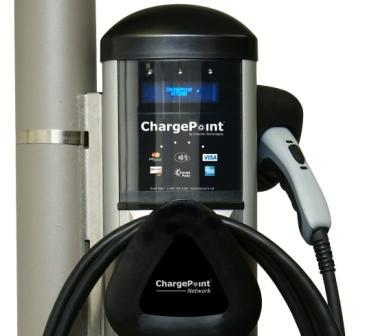 Greentech Lead America: ChargePoint and the City of Sacramento have achieved a significant milestone by installing more than 100 electric vehicle (EV) charging stations in and around the California State Capitol.
Many of the 100 installed EV charging stations were made possible by a State and Federal grant funded by the American Recovery and Reinvestment Act through the Transportation Electrification Initiative administered by the Department of Energy and the California Energy Commission.
This project has served to accelerate the development and production of electric vehicles to substantially reduce petroleum consumption, reduce greenhouse gas production, and create jobs.
There are more than 500 electric vehicles registered in Sacramento including the Nissan LEAF, Chevrolet Volt, Prius Plug-in and Ford Focus Electric. Public electric vehicle charging infrastructure has made it possible for Sacramento to migrate to a cleaner form of transportation.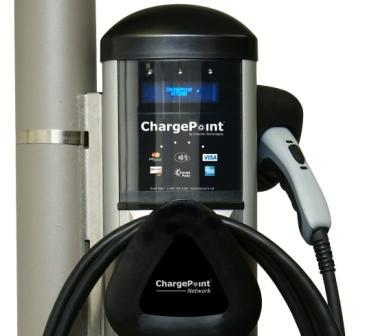 "Today's milestone is emblematic of the city of Sacramento and the region's commitment to encouraging our residents and businesses to be eco-friendly," said Mayor Kevin Johnson. "Being green both helps our environment by cutting carbon emissions and creating economic development opportunities that often translate into more jobs and more revenue to our region."
"Early in 2010, before any mainstream plug-in electric vehicle had been introduced, both the Department of Energy and the California Energy Commission allocated funding for public electric vehicle charging infrastructure," said Pat Romano, president and CEO of ChargePoint.
The investment provided thousands of public Level 2 EV charging stations throughout the United States, thousands of charging stations in California, and more than 100 in Sacramento, Romano added. "That infrastructure is fueling local adoption of EVs, with more than 500 EVs registered in Sacramento to date."
For EV drivers, ChargePoint-enabled locations are included on all ChargePoint mobile phone applications for iPhone and Android. These ChargePoint mobile apps provide an easy way to locate stations near any specified address, get turn-by-turn directions, and start and stop a charging session directly from a smart phone.