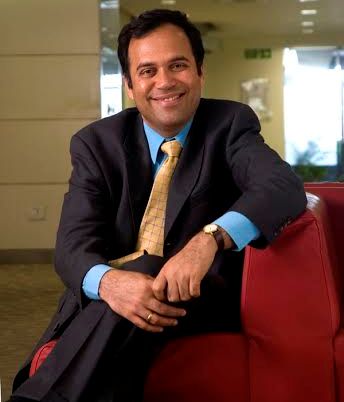 Ganesh Lakshminarayanan, vice president, Commercial Sales Operations, Dell APJ & executive sponsor, Dell Giving Initiatives for India, on Dell's 2020 Legacy of Good Plan toward greater environmental sustainability.
Dell believes that technology for long has been an enabler of green practices within companies. The optimum use of technology can go a long way in ensuring not just environment-friendly products, but also end-to-end processes through which an organization can reduce its environmental impact. Technologies such as virtualization and video conferencing; and practices such as e-waste recycling have enabled companies to significantly reduce carbon footprint in more ways than one.
Dell's 2020 Legacy of Good plan is a long-term corporate responsibility framework designed to aggregate and accelerate the ways that Dell and its IT solutions help customers, Dell team members and communities make lasting contributions to the planet and society.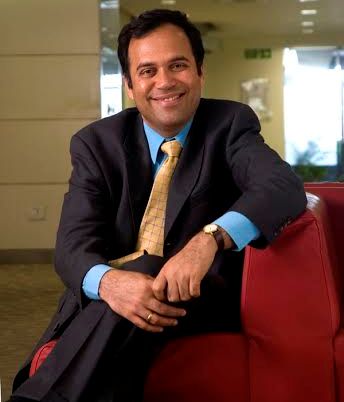 The 2020 Legacy of Good plan is divided into three areas – the Environment, People, which includes Dell's 100,000-plus team members worldwide, and Communities.  Adding intentional value to each of these areas in the coming years complements the company's overarching purpose – to provide technology that enables people everywhere to grow, thrive and reach their full potential.
Dell's 2020 environmental aspirations also focus on enabling customers to do the same; driving social and environmental responsibility in the industry and supply chain, and promoting technology's role in addressing environmental challenges.
The plan outlines 12 ambitious goals tied to its environmental agenda, each to be achieved by 2020, including:
Reducing the energy intensity of our product portfolio by 80 percent, making Dell the first IT company to commit to make a portfolio-wide energy goal.
Using 50 million pounds of sustainable materials, such as recycled plastic, in products, and recovering 2 billion pounds of used electronics. This will make Dell the only company in the industry to set a long-term goal on the use of recycled-content plastics.
Ensuring waste-free packaging, with materials like wheat straw, mushrooms and bamboo, which are sustainably sourced and 100% recyclable or compostable.
Reducing greenhouse gas emissions by 50 percent from its facilities and logistics operations.
People
Dell recognizes that team members are the cornerstone of its corporate responsibility leadership. Every 2020 goal depends on the engagement and support of a global workforce built on strong teams and enduring relationships.
The Legacy of Good Plan outlines ways the company will foster inspirational leadership, promote a supportive culture and give team members a voice in shaping the company's direction, including:
Increasing eligible team member participation in flexible work programs to 50 percent.
Increasing university hiring to a rate of 25 percent of external hire.
Achieving 75 percentfavorable responses, or higher, in team member satisfaction annual surveys.
Communities
From consumers to multinational organizations, customers consistently indicate that Dell's CSR leadership contributes to their loyalty to the company. Reflecting the company's commitment to growing that loyalty in the coming years, the 2020 Legacy of Good plan highlights ways Dell intends to make a positive impact on communities by applying technology, expertise, funding and volunteerism to solving real societal issues, including:
Committing to engage 75 percent of team members in community-service initiatives.
Applying education technology and expertise to projects that reach 3 million young people.
By setting goals related to the environment, the community and people, Dell defines what it means for them to put their technology and expertise to work where they can do the most good for people and the planet.
Till date, no industry-standard of measurement currently exists to fully assess how IT-industry customers, which includes the world's largest private and public-sector enterprises, are using IT to become more socially responsible by deploying efficient and sustainable solutions. Ultimately, a firm understanding of the full-spectrum impact of technology across IT companies and the customers' environments will enable Dell – and others in the industry – to identify areas of opportunity for innovation and optimization.
Dell also will work with industry stakeholders, including suppliers, partners and competitors, to develop a method for  more accurately assessing the "net positive" impact of IT on society, including the ways IT customers use and benefit from increasingly environmentally-sustainable and efficient IT solutions.