Wind turbine manufacturer Vestas have signed an agreement with ABB to collaborate for the Wind for Prosperity initiative, reports Recharge.
According to the agreement, two companies will jointly develop power technology and system-integration solutions for remote off-grid and micro-grid communities.
During the initial stages of the project, both companies will focus on Wind for Prosperity projects in Kenya.
According to the official statement from Vestas, for the project to succeed, it is necessary to solve technical challenge of stabilizing and controlling off-grid and micro-grid power generation solutions.
The Vestas-ABB collaboration on Wind for Prosperity is a significant step forward in bringing these projects to life, says, Morten Albaek, senior vice president, Vestas.
The agreement unites each company's technological expertise to create a combined solution for exactly the type of off-grid and micro-grid wind-hybrid power generation systems that envision for Wind for Prosperity, added Albaek.
In addition, Vestas and the Danish government are joining for a pilot project on Sumba Island in Indonesia, promoted by the Indonesian government.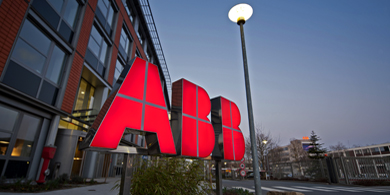 Vestas will supply renovated V47-660kW turbine, with the Danish government development program, Danida, funding the viability gap in the project.
This is an important quest, as it has the potential to lead the way for countless islands in Indonesia and elsewhere by showing how wind can deliver affordable electricity in rural areas in a sustainable manner, says Albaek.
The wind project can be used as lesson learnt for developing other renewable energy resource, not only at Sumba Island but also at national level, explained, Maritje Hutape, director, energy efficiency, Indonesian Ministry of Energy and Mineral Resources.
Around 20 percent of the population in Indonesia has very limited access to electricity.
Sabeena Wahid
editor@greentechlead.com